Dennis R. Miller, O.D.
Aug 1, 2022
About Us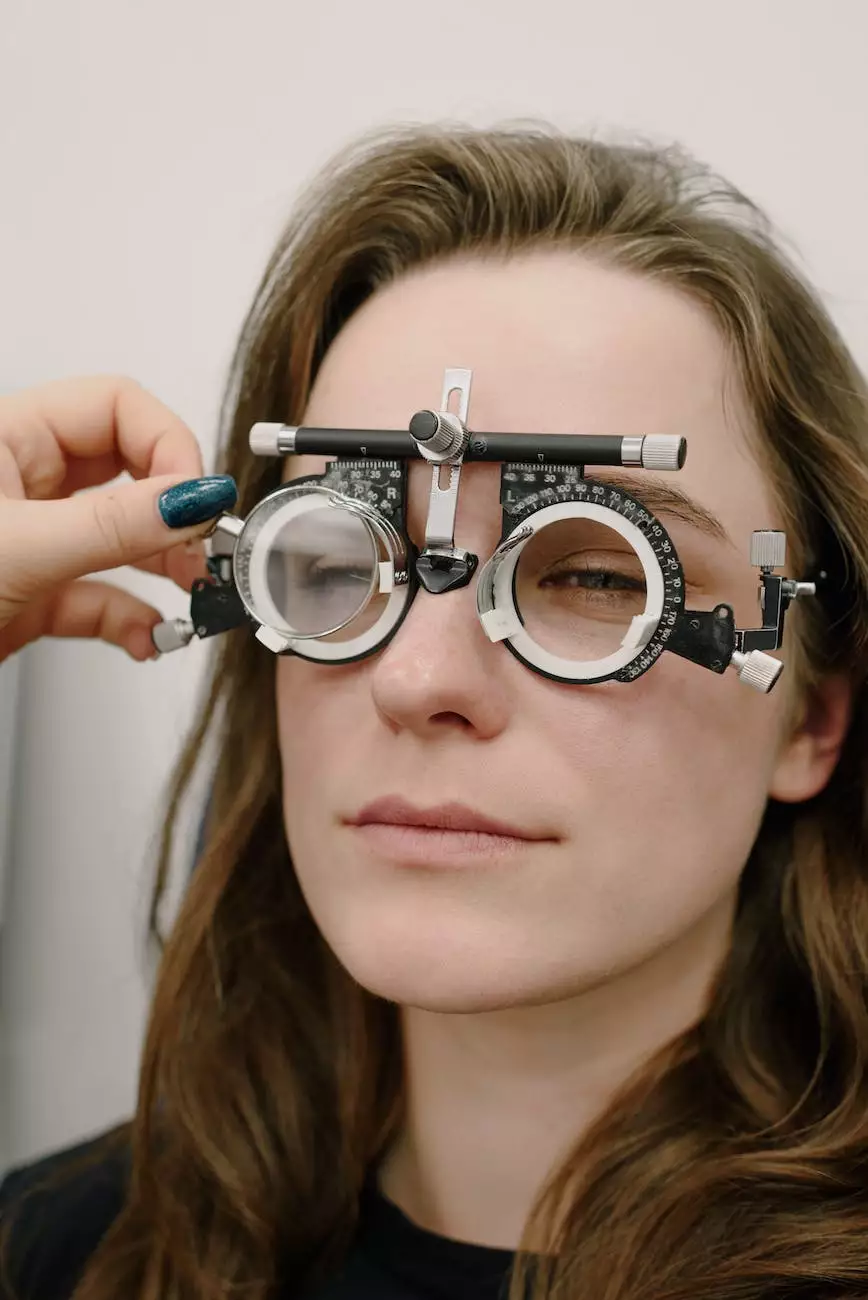 Comprehensive Eye Care Services at Baron Rick W Dr
Welcome to the webpage of Dennis R. Miller, O.D., where we provide exceptional eye care services tailored to meet your specific needs. Located within the reputable Baron Rick W Dr, our experienced team is committed to ensuring the health and well-being of your eyes. With a passion for providing top-notch eye care, Dennis R. Miller, O.D., is dedicated to delivering personalized solutions to help you maintain optimal vision.
Meet Dr. Dennis R. Miller, O.D.
Dr. Dennis R. Miller is a highly skilled and compassionate optometrist with years of experience in the field of eye care. As a specialist in his domain, Dr. Miller has gained a reputation for his expertise in diagnosing and treating a wide range of eye conditions. His dedication to staying up-to-date with the latest advancements in optometry ensures that he provides the best possible care to each of his patients.
Your Vision is Our Priority
At Dennis R. Miller, O.D., we believe that your vision is precious and deserves exceptional care. Whether you're dealing with vision problems, eye discomfort, or simply due for a routine eye examination, our team is here to help. We offer a comprehensive range of services designed to address various eye health concerns, including:
Comprehensive eye examinations
Prescription eyewear fittings
Management of ocular diseases
Contact lens fitting and follow-up care
Pre- and post-operative care for refractive surgery
Treatment of dry eye syndrome
Eye emergency services
Vision therapy
Dedicated, Personalized Care
We understand that each patient is unique and may have different eye care needs. That's why we take the time to listen and understand your concerns, providing a personalized approach to eye care. Our team, led by Dr. Dennis R. Miller, ensures that you receive the highest level of attention, while utilizing state-of-the-art technology to assess and treat your eye health condition.
Why Choose Dennis R. Miller, O.D. and Baron Rick W Dr?
When it comes to your eye health, you deserve the best. Here's why choosing Dennis R. Miller, O.D., within Baron Rick W Dr, is an excellent decision:
Experience and Expertise
Dr. Miller has a wealth of experience in the field of optometry and is dedicated to continuing education to ensure he stays at the forefront of the industry. You can have confidence in his ability to diagnose, treat, and manage your eye health concerns effectively.
Comprehensive Services
At Baron Rick W Dr, we offer a comprehensive range of eye care services under one roof. From routine examinations to complex treatments, we have the expertise and resources to handle all your eye health needs. Your convenience and comfort are our top priorities.
State-of-the-Art Technology
We believe in utilizing the latest advancements in eye care technology to provide you with accurate diagnoses and effective treatments. Our commitment to staying updated with cutting-edge technology ensures that you receive the best care possible.
Patient-Centered Approach
At Dennis R. Miller, O.D., we prioritize building long-lasting relationships with our patients. We value your trust and strive to create a warm and welcoming environment where you feel heard and cared for. Your satisfaction and well-being are our ultimate goals.
Don't compromise on your eye health. Experience the exceptional eye care provided by Dennis R. Miller, O.D., at Baron Rick W Dr. Contact us today to schedule an appointment or learn more about the services we offer. Your eyes deserve nothing but the best!