Terms and Conditions
Mar 2, 2022
About Us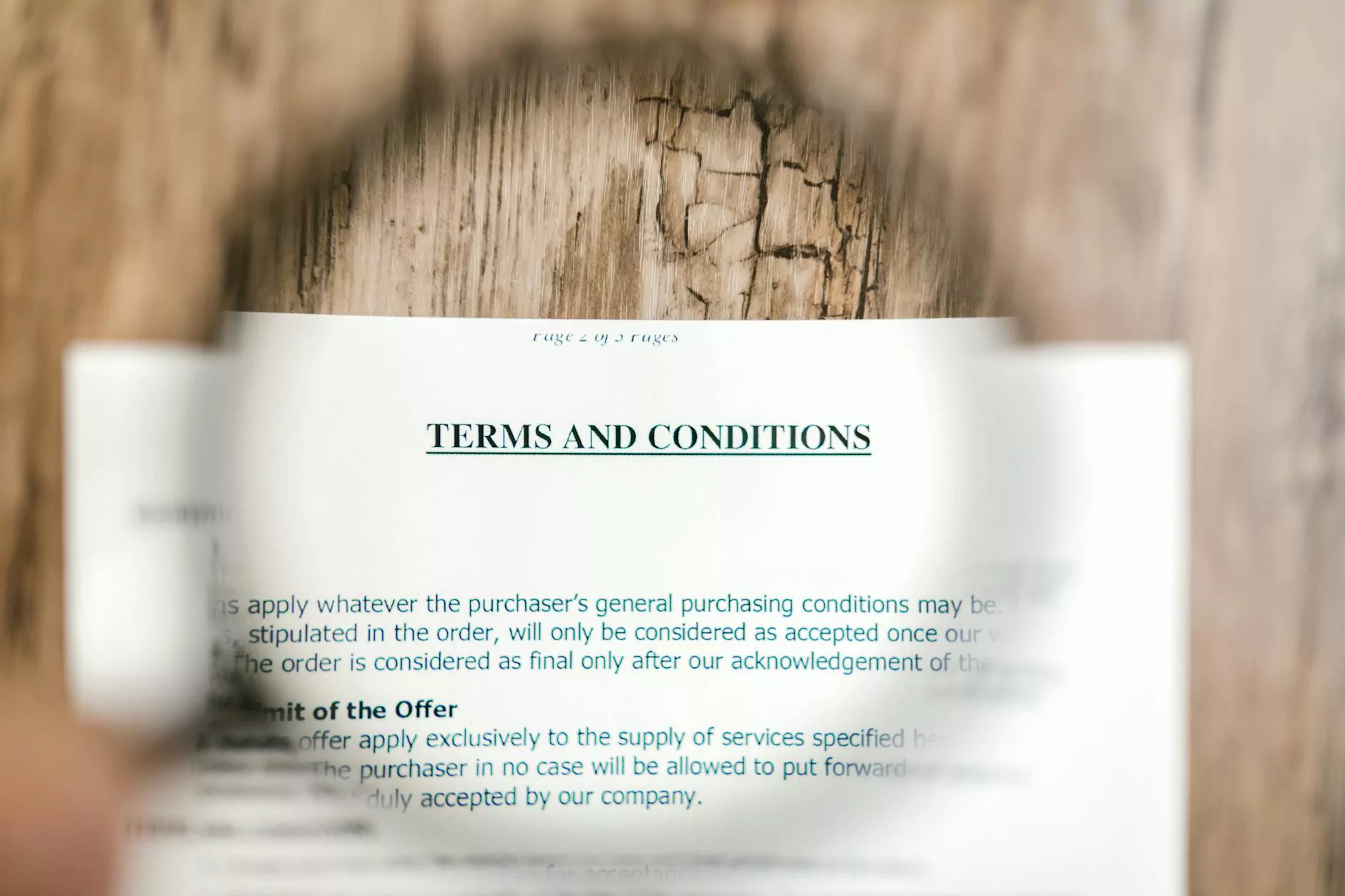 Introduction
Welcome to Baron Rick W Dr's health website, a comprehensive online resource dedicated to providing valuable insights and services to promote optimal well-being. By accessing and using this website, you agree to comply with the terms and conditions outlined below. Please read these terms carefully before proceeding.
Accuracy of Information
At Baron Rick W Dr, we strive to ensure the accuracy of the information presented on this website. However, we cannot guarantee the completeness, reliability, or validity of the information provided. The content on this site is intended for general informational purposes only, and it is always recommended to consult a healthcare professional for personalized advice regarding any health concerns.
Intellectual Property
All content, including text, images, graphics, and logos, displayed on this website is the intellectual property of Baron Rick W Dr and is protected by applicable copyright laws. Any unauthorized use, reproduction, or distribution of the materials on this site is strictly prohibited.
External Links
This website may contain links to external websites that are not controlled or endorsed by Baron Rick W Dr. We do not have control over the nature, content, and availability of these external sites. Therefore, we cannot be held responsible for any information or services provided by these linked websites. It is advisable to review the terms and conditions and privacy policies of any third-party sites you visit.
Privacy Policy
Protecting your privacy is of utmost importance to us. Please refer to our Privacy Policy for detailed information on how we collect, handle, and protect your personal data.
Disclaimer of Liability
By using this website, you agree that Baron Rick W Dr shall not be held liable for any direct, indirect, incidental, consequential, or exemplary damages resulting from your use of the information or services provided. We cannot guarantee the availability, accessibility, or uninterrupted browsing experience on this site and will not be liable for any disruptions.
Updates to the Terms and Conditions
Baron Rick W Dr reserves the right to update or modify these terms and conditions at any time without prior notice. Your continued use of this website after any changes indicate your acceptance of the updated terms. It is recommended to review this page periodically for any updates.
Contact Us
If you have any questions or concerns regarding these terms and conditions, please don't hesitate to contact us. We aim to provide prompt and helpful assistance to address your inquiries.
Thank you for visiting Baron Rick W Dr's Health website. We hope you find our content informative and valuable in your journey towards optimal well-being.