Daniel Van Elk OD - Baron Rick W Dr
May 25, 2022
About Us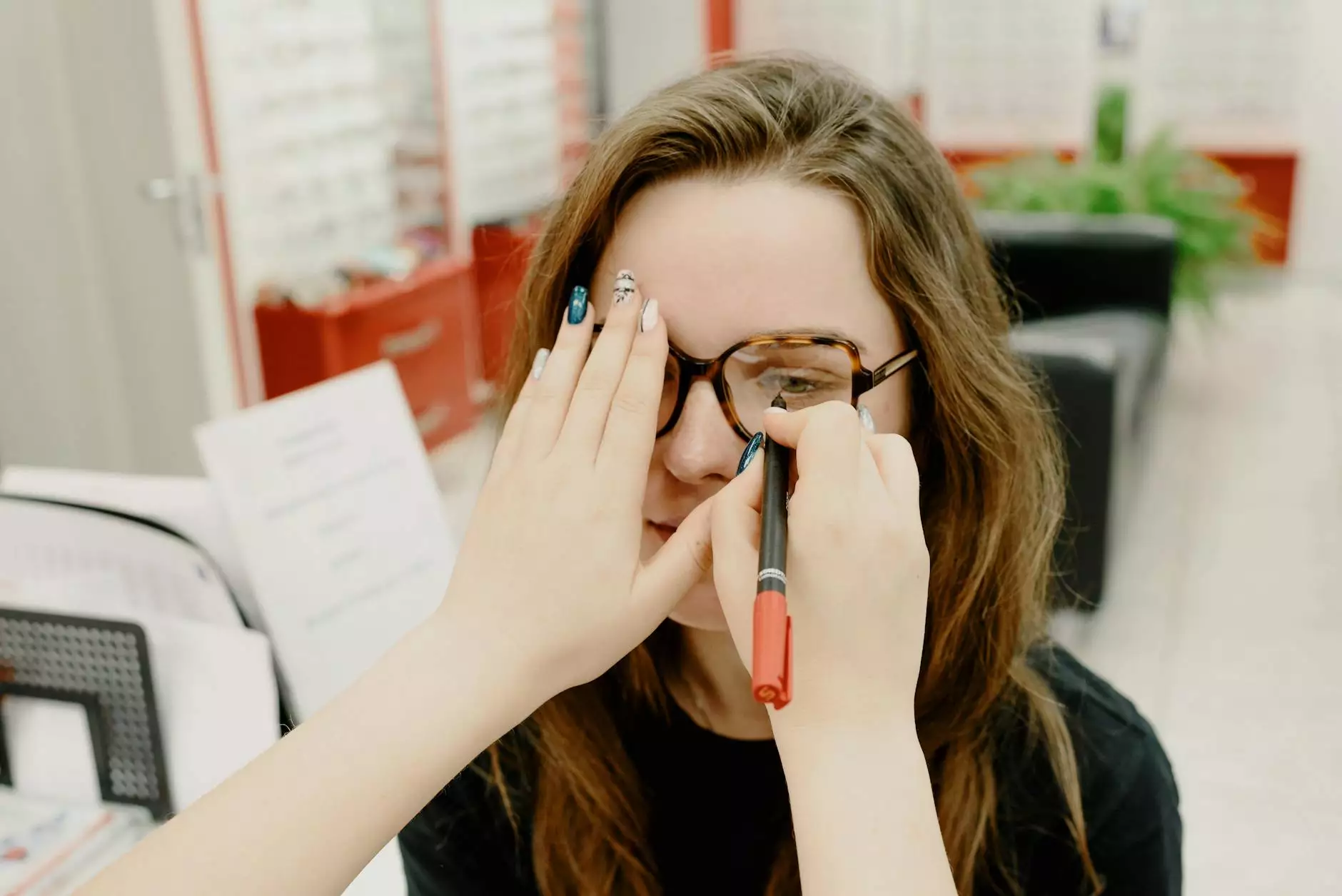 About Daniel Van Elk OD
Welcome to the page dedicated to Daniel Van Elk OD, a highly skilled and dedicated optometrist at Baron Rick W Dr. With his wealth of knowledge and experience, he is committed to providing exceptional eye care services and personalized treatment plans to his patients. Daniel Van Elk is known for his passion for eye health and his commitment to delivering the best possible care to each and every individual who seeks his expertise.
Qualifications and Expertise
Daniel Van Elk OD has a solid educational background, having obtained his Doctor of Optometry (OD) degree from a reputable institution. He constantly stays up to date with the latest advancements in optometry by attending conferences, workshops, and continuing education courses. This allows him to integrate the most modern and effective techniques into his practice.
With years of experience in the field, Daniel Van Elk has honed his skills in diagnosing and treating various eye conditions and vision issues. He specializes in comprehensive eye exams, contact lens fittings, and the management of ocular diseases such as glaucoma, cataracts, and macular degeneration.
Services Offered
Baron Rick W Dr, under the expertise of Daniel Van Elk OD, offers a wide range of eye care services to patients of all ages. Here are some of the services provided:
Comprehensive Eye Exams: Using advanced diagnostic tools and techniques, Daniel Van Elk conducts thorough eye examinations to assess your vision and overall eye health. He will recommend the most appropriate treatment plan for your needs.
Contact Lens Fittings: Whether you are a first-time contact lens wearer or looking to upgrade your current lenses, Daniel Van Elk provides personalized fittings to ensure optimal comfort and vision.
Ocular Disease Management: Daniel Van Elk specializes in the management and treatment of various ocular diseases, including glaucoma, cataracts, macular degeneration, and diabetic retinopathy.
Dry Eye Treatment: If you suffer from dry, itchy, and irritated eyes, Daniel Van Elk can help diagnose the underlying cause and develop an effective treatment plan to provide relief and improve your overall eye comfort.
Pediatric Eye Care: Daniel Van Elk has a gentle approach when it comes to providing eye care services for children. From comprehensive eye exams to specialized treatments, he ensures that your child's vision is well taken care of.
Personalized Approach to Eye Care
Daniel Van Elk believes in delivering personalized care tailored to each patient's unique needs and goals. He takes the time to listen to your concerns and addresses them thoroughly. His friendly and approachable demeanor creates a welcoming and comfortable environment for patients throughout every visit.
With his compassionate nature, Daniel Van Elk strives to educate his patients about their vision and eye health, empowering them to make informed decisions about their well-being. He believes that clear communication and patient involvement are essential components of successful eye care.
Community Involvement and Recognition
Daniel Van Elk OD is not only dedicated to providing exceptional eye care but also actively participates in community outreach programs and initiatives. He believes in giving back to the community and promoting eye health awareness to improve overall eye care.
Throughout his career, Daniel Van Elk has garnered recognition for his exceptional skills and contributions to the field of optometry. His dedication to his patients and his profession has earned him the respect and trust of countless individuals.
Contact Daniel Van Elk OD at Baron Rick W Dr
For all your eye care needs, Daniel Van Elk OD and the team at Baron Rick W Dr are here to provide compassionate and comprehensive eye care services. Schedule an appointment today to experience the difference of personalized eye care from a highly skilled and dedicated optometrist.
Remember, your vision is precious, and entrusting it to a knowledgeable and experienced professional like Daniel Van Elk OD ensures that you receive the best care possible. Don't compromise on your eye health, contact Daniel Van Elk OD at Baron Rick W Dr today!