ACUVUE OASYS 24PK - Family Vision Care
Dec 26, 2018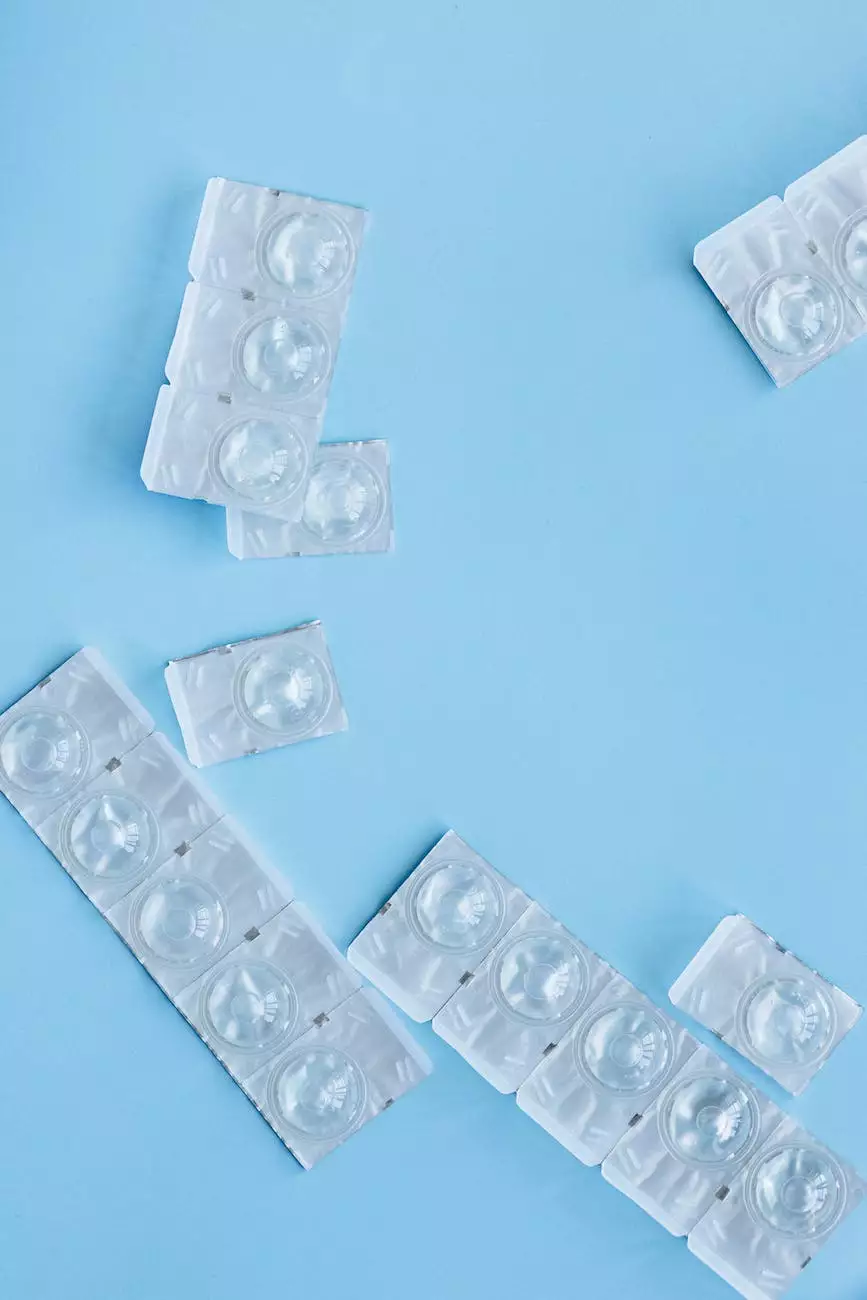 About ACUVUE OASYS 24PK
At Baron Rick W Dr, we are proud to offer the ACUVUE OASYS 24PK contact lenses, providing exceptional quality and comfort for your family's vision care needs. These contact lenses are designed to deliver outstanding performance, keeping your eyes comfortable throughout the day.
Superior Comfort and Clarity
The ACUVUE OASYS 24PK contact lenses incorporate the latest technological advancements in eye care. Made with a unique material called senofilcon A, these lenses ensure a moist and comfortable experience, even in challenging environments. Whether you spend long hours in front of a computer or work in dry conditions, these lenses provide excellent hydration to your eyes, reducing dryness and irritation.
With ACUVUE OASYS 24PK, you can also enjoy exceptional visual clarity. The lenses are designed to provide sharp, clear vision, minimizing blurriness and maintaining accurate focus. Whether you need them for daily wear or extended wear, these lenses will deliver outstanding results, allowing you to see the world with clarity and precision.
Long-Lasting Convenience
Forget the hassle of frequent lens changes. With ACUVUE OASYS 24PK, you can enjoy extended wear for up to six nights and seven days, providing convenience for your busy lifestyle. These lenses are ideal for individuals with active schedules who prefer the flexibility of wearing their lenses continuously.
Active Lifestyles Made Easy
If you lead an active lifestyle or often engage in physical activities, ACUVUE OASYS 24PK is the perfect choice for you. These lenses are designed to stay in place, ensuring stability and comfort even during intense movements. You can enjoy your favorite sports, exercises, or outdoor adventures with clear vision, as these lenses won't get in your way.
Exceptional Eye Health
At Baron Rick W Dr, we prioritize your eye health above all else. ACUVUE OASYS 24PK contact lenses are approved by eye care professionals for the correctable vision, including nearsightedness and farsightedness. These lenses also feature a built-in UV blocker, providing added protection against harmful sun rays that can contribute to long-term eye damage. With ACUVUE OASYS 24PK, you can rest assured that your eyes are not only comfortable but also safeguarded against potential risks.
Experience Family-Friendly Vision Care
At Baron Rick W Dr, we understand the importance of family vision care. That's why we offer the ACUVUE OASYS 24PK contact lenses, perfectly suited for all age groups. Whether you're a teenager, an adult, or a senior, these lenses provide the ultimate solution for enhancing your visual experience. The long-lasting comfort, exceptional clarity, and convenient wear schedule make these lenses an excellent choice for every member of your family.
The Baron Rick W Dr Difference
As a trusted name in the health and wellness industry, Baron Rick W Dr is committed to providing the highest level of care to our patients. Our experienced and knowledgeable staff will guide you through your vision care journey, ensuring you find the perfect solution tailored to your needs. With the ACUVUE OASYS 24PK contact lenses, we guarantee exceptional comfort, clarity, and long-lasting convenience for your entire family.
Contact Us Today
Ready to experience the ultimate in vision care? Contact Baron Rick W Dr today to schedule your eye examination and learn more about the ACUVUE OASYS 24PK contact lenses. Our friendly team is here to answer all your questions and provide professional guidance to help you make the best choice for your family's eye health. Trust Baron Rick W Dr for top-quality vision care solutions that exceed your expectations.