Jon E. Mark, O.D. - Doctors
Nov 14, 2022
About Us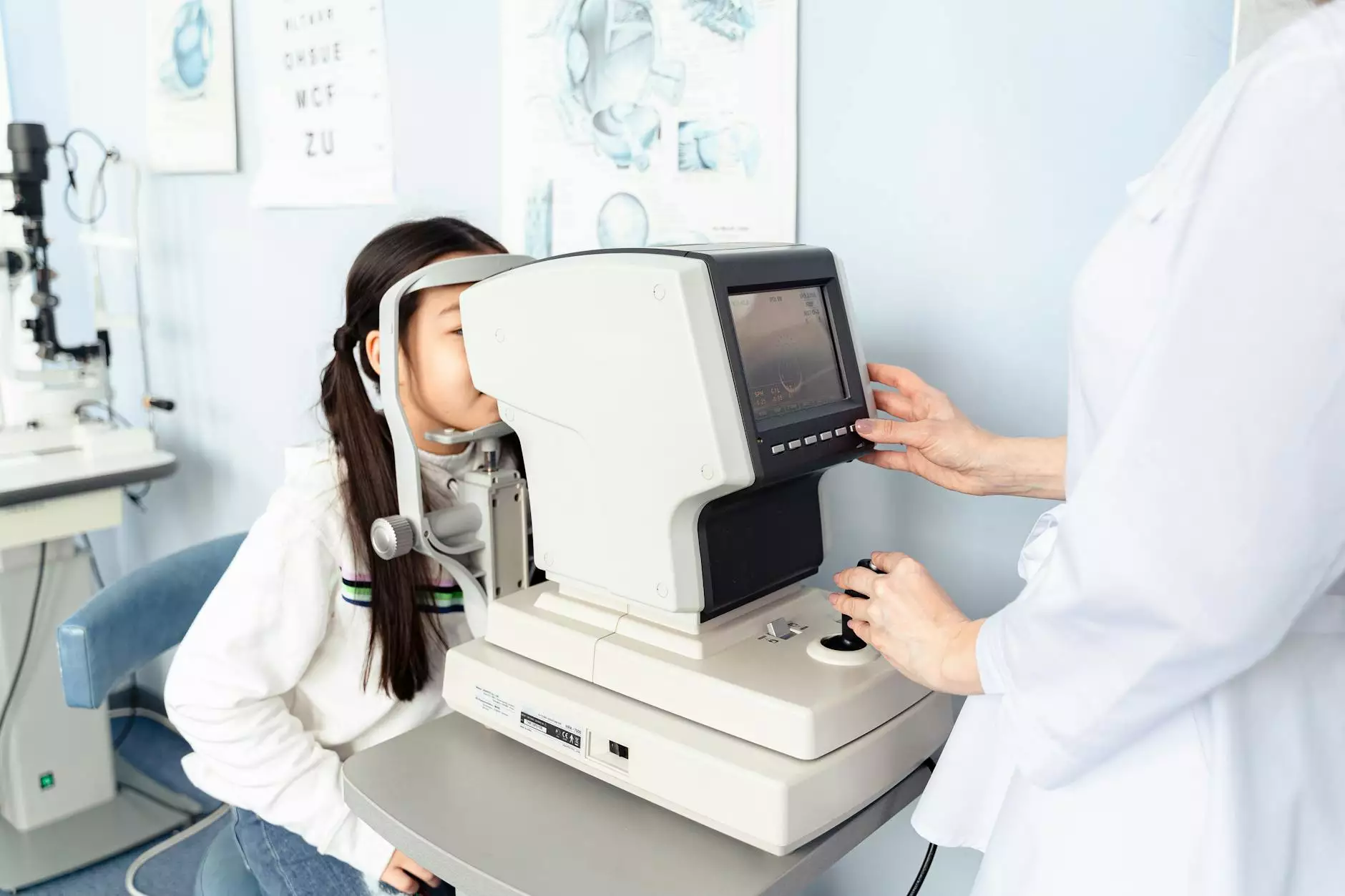 Welcome to the page of Jon E. Mark, O.D., one of the highly skilled doctors at Baron Rick W Dr. As experienced professionals in the health industry, we are dedicated to providing exceptional eye care services to our patients. With our expertise and commitment to excellence, we aim to improve the quality of vision and overall eye health of individuals.
Comprehensive Eye Care Services
At Baron Rick W Dr, we offer a comprehensive range of eye care services to meet the unique needs of each patient. Our highly trained and skilled eye care professionals, including Jon E. Mark, O.D., utilize the latest advancements in the field to deliver the highest standard of care. Whether you need a routine eye examination, specialized treatment, or surgical intervention, we are here to address all your eye care concerns.
Advanced Eye Examinations
One of the key steps in maintaining optimal eye health is regular eye examinations. Jon E. Mark, O.D., with his extensive knowledge and commitment to staying updated with the latest research and technologies, conducts thorough eye exams that encompass various aspects of visual health. From checking visual acuity to assessing eye muscle function, our comprehensive eye examinations help identify any potential issues or underlying conditions.
Treatment and Management
When it comes to treating eye conditions, our team at Baron Rick W Dr is well-equipped and compassionate. Jon E. Mark, O.D. specializes in various treatment modalities and approaches, enabling us to tailor treatments to suit the specific needs of each patient. Whether you require treatment for common refractive errors like myopia, hyperopia, or astigmatism, or treatment for more complex conditions such as glaucoma, cataracts, or macular degeneration, we are dedicated to providing the highest level of care.
Surgical Interventions
For certain eye conditions that cannot be effectively treated with non-surgical methods, our team offers specialized surgical interventions. Jon E. Mark, O.D., along with our skilled surgeons, utilizes advanced techniques and state-of-the-art technology to perform safe and successful surgeries, such as cataract surgery, LASIK, corneal transplants, and more. We prioritize patient safety and comfort throughout the surgical process.
Why Choose Jon E. Mark, O.D. at Baron Rick W Dr?
When it comes to your vision and eye health, it's crucial to choose a professional you can trust. Here are some reasons why you should consider Jon E. Mark, O.D. at Baron Rick W Dr:
Expertise: Jon E. Mark, O.D. possesses extensive knowledge and experience in the field of optometry. His expertise allows him to diagnose and treat various eye conditions effectively.
State-of-the-Art Technology: At Baron Rick W Dr, we invest in the latest technology and equipment to ensure accurate diagnoses and effective treatments, providing our patients with the best possible outcomes.
Compassionate Care: We understand that eye health is closely tied to one's overall well-being. Therefore, we provide compassionate care, taking the time to listen to our patients, address their concerns, and develop personalized treatment plans.
Commitment to Patient Education: Jon E. Mark, O.D. and our team believe in empowering patients through education. We strive to ensure that our patients are well-informed about their eye conditions, treatment options, and preventive measures.
Continued Professional Development: To stay at the forefront of the industry, Jon E. Mark, O.D. regularly participates in continuing education programs and stays updated with the latest research and advancements in optometry.
Contact Jon E. Mark, O.D. at Baron Rick W Dr Today
If you are in need of comprehensive, reliable, and patient-centered eye care services, Jon E. Mark, O.D. at Baron Rick W Dr is your trusted choice. We are committed to helping you achieve and maintain optimal vision and eye health. Contact us today to schedule an appointment or learn more about our services.