Biggest Loser Challenge 2022
Jul 10, 2022
Blog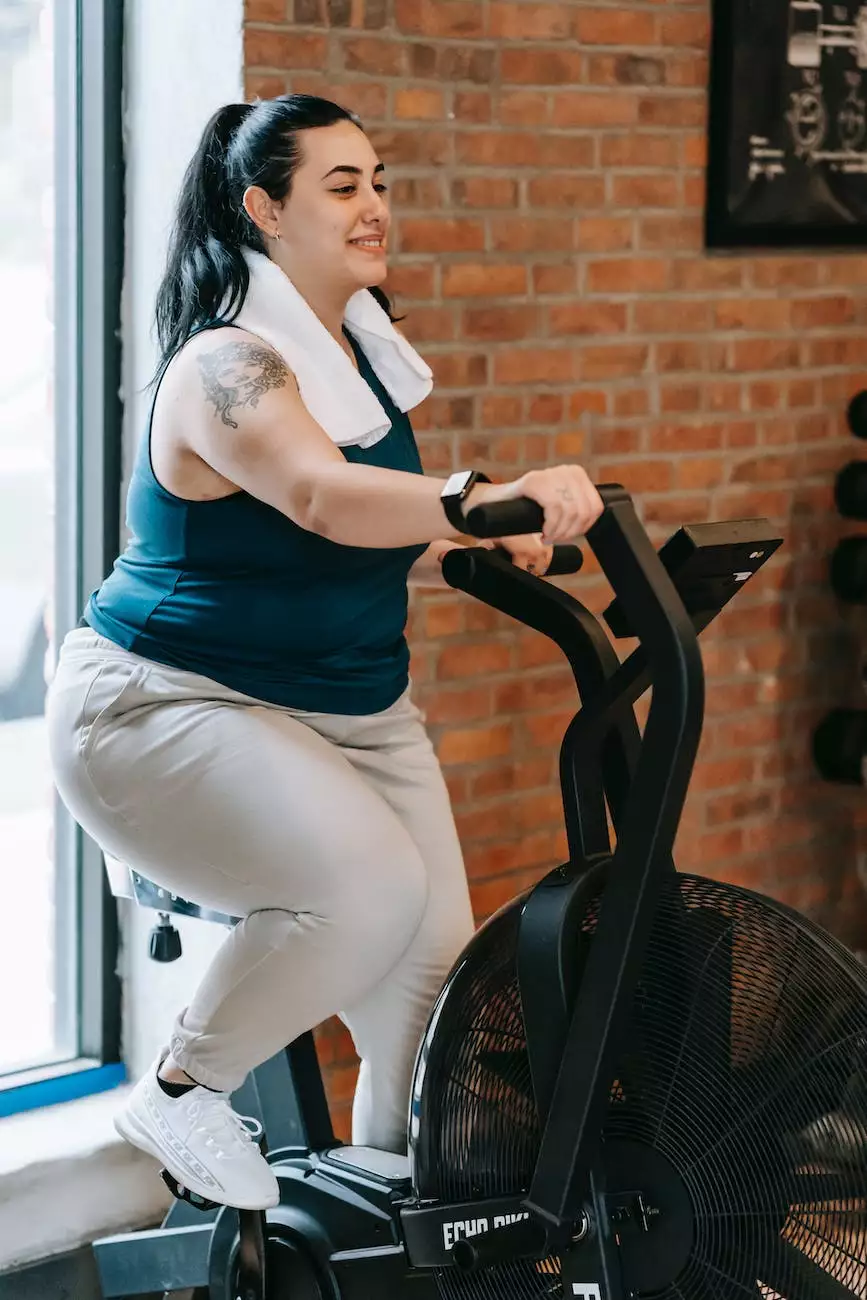 Welcome to the Baron Rick W Dr's Biggest Loser Challenge
Are you ready to take a step towards a healthier and more fulfilling life? Look no further - the Biggest Loser Challenge 2022 at Baron Rick W Dr is here to help you transform your health, lose weight, improve fitness levels, and gain confidence like never before.
About the Biggest Loser Challenge
The Biggest Loser Challenge is an annual health program organized by Baron Rick W Dr, aimed at helping individuals achieve their weight loss and fitness goals. This challenge provides a supportive and motivating environment that encourages participants to make positive lifestyle changes and adopt healthy habits.
Transform Your Health and Body
Our comprehensive program is designed to provide a holistic approach to weight loss and overall health improvement. Here are some key features of the Biggest Loser Challenge:
Personalized Weight Loss Plans: We understand that everyone's weight loss journey is unique, which is why our team of experts will create personalized weight loss plans tailored to your individual needs and goals.
Expert Guidance: With our experienced health professionals, including nutritionists, dieticians, and fitness trainers, you will receive expert guidance throughout your weight loss journey. They will provide you with valuable insights, tips, and recommendations to help you achieve sustainable results.
Group Support and Motivation: Join a community of like-minded individuals who are also on a mission to improve their health and lose weight. Our group support sessions and regular check-ins will keep you motivated and accountable towards your goals.
Meal Planning and Nutritional Guidance: Learn about healthy eating habits, portion control, and nutrient-dense foods. Our nutritionists will guide you in creating balanced meal plans that fuel your body and support weight loss.
Fun and Effective Workouts: Engage in various fitness activities and workouts that are not only effective but also enjoyable. Our fitness trainers will guide you through exercises that target weight loss, muscle toning, and overall fitness improvement.
Why Choose Baron Rick W Dr for the Biggest Loser Challenge?
Baron Rick W Dr is a trusted name in the health industry, known for its commitment to excellence and customer satisfaction. Here's why you should choose us for the Biggest Loser Challenge:
Experience: With years of experience in helping individuals achieve their health goals, our team of professionals understands the challenges and complexities involved in weight loss.
Comprehensive Approach: Our program focuses on a comprehensive approach to weight loss, addressing not only the physical aspect but also the mental and emotional aspects. We believe in nurturing a healthy mindset and instilling positive habits for long-term success.
Evidence-Based Practices: Our weight loss strategies are grounded in scientific research and evidence-based practices. We stay updated with the latest advancements in health and fitness to provide you with the most effective methods.
Supportive Community: When you join the Biggest Loser Challenge at Baron Rick W Dr, you become a part of a supportive community that cheers for your success and supports you in every step of your journey. The camaraderie and encouragement from fellow participants can make a significant difference in your motivation and commitment.
Lasting Results: Our goal is not just to help you lose weight temporarily but to empower you with the knowledge and tools to maintain a healthy lifestyle in the long run. We want you to achieve sustainable results and experience the benefits of improved health, increased energy, and enhanced confidence.
Get Started Today!
Don't wait any longer to start your journey towards a healthier, happier you. Join the Biggest Loser Challenge 2022 at Baron Rick W Dr and make a positive change in your life. By participating in this challenge, you not only have the chance to win exciting prizes, but also to invest in your well-being and transform your health for the better.
Contact us today to learn more about the Biggest Loser Challenge and take the first step towards a healthier you!