Employment Opportunities at Baron Rick W Dr
Feb 4, 2020
About Us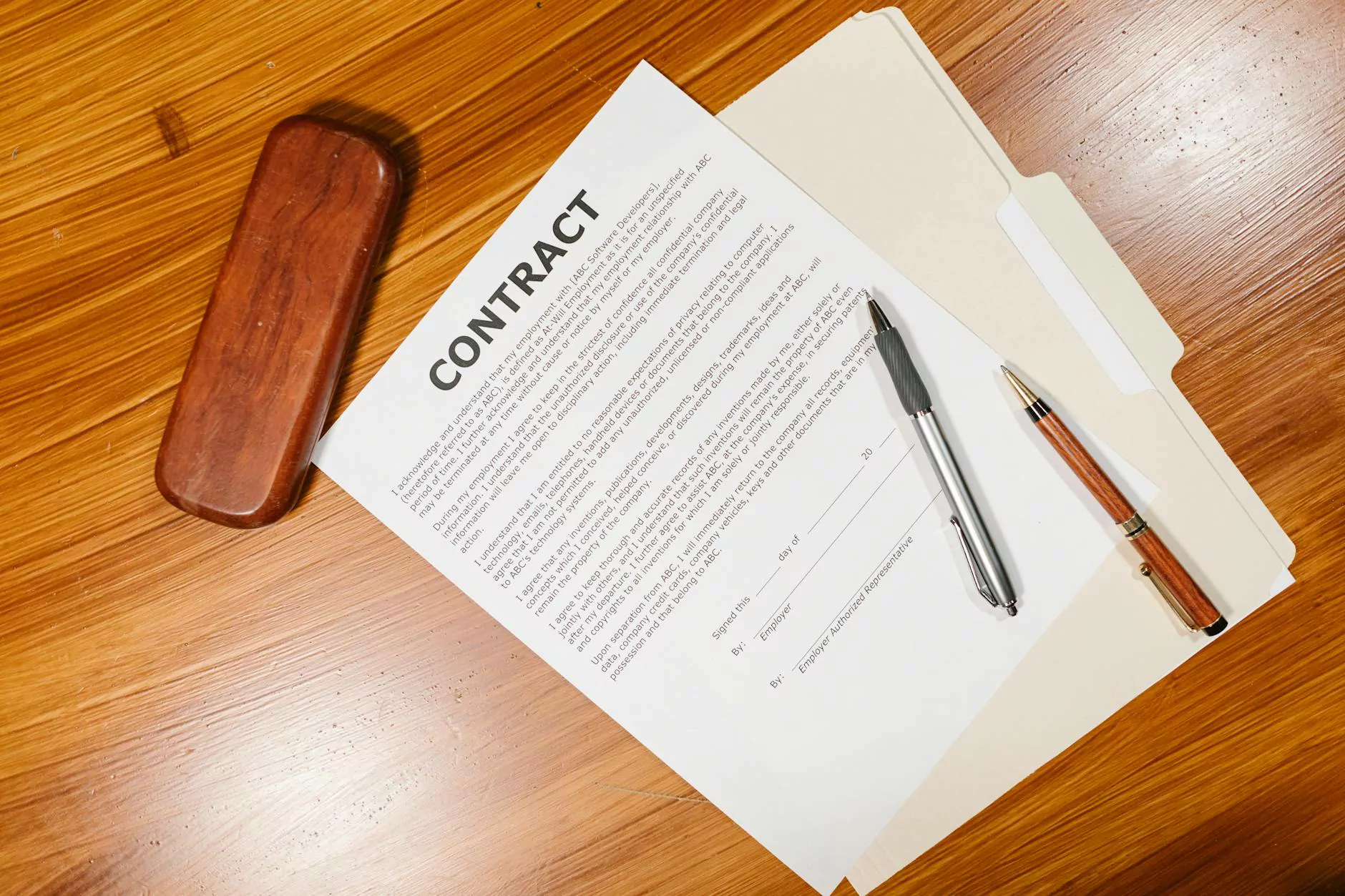 Thank you for considering Baron Rick W Dr as your potential employer. Being a leading name in the health industry, we take pride in offering exceptional healthcare services to our patients. We are always on the lookout for talented individuals who are passionate about making a difference in people's lives.
Why Join Baron Rick W Dr?
Working at Baron Rick W Dr comes with several advantages. We aim to create a positive and supportive work environment that allows our employees to thrive and excel in their respective roles. Here are a few reasons why you should consider joining our team:
Commitment to Excellence: At Baron Rick W Dr, we strive for excellence in everything we do. From providing top-notch medical care to ensuring patient satisfaction, our commitment to excellence is unwavering. Joining our team means being a part of that commitment.
Professional Development: We believe in investing in the growth and development of our employees. We provide ample opportunities for professional development through training programs, workshops, and continued education.
Collaborative Work Environment: We foster a collaborative work environment where teamwork is highly valued. Our employees work together as a team to deliver the best possible healthcare services to our patients.
State-of-the-Art Facilities: Baron Rick W Dr boasts state-of-the-art facilities equipped with the latest medical technologies. Working with us means having access to advanced tools and resources that aid in delivering superior healthcare.
Competitive Compensation and Benefits: We offer competitive compensation packages and comprehensive benefits to our employees. We value their hard work and dedication and ensure they are rewarded accordingly.
Current Job Openings
We are currently hiring for the following positions:
Registered Nurse (RN): As an integral part of our healthcare team, the Registered Nurse performs various patient care activities and assists in the coordination of care.
Medical Assistant: The Medical Assistant supports our healthcare professionals in delivering quality care to patients. Duties include taking vital signs, collecting patient information, and assisting in procedures.
Administrative Assistant: The Administrative Assistant plays a crucial role in maintaining smooth office operations. Responsibilities include scheduling appointments, managing records, and providing general administrative support.
Medical Coder: The Medical Coder is responsible for accurately assigning medical codes to patient records for billing and reimbursement purposes. Strong knowledge of medical coding systems is required.
How to Apply
If you are interested in any of the above positions, we encourage you to apply by completing our online application form. Simply visit our website's Employment page and click on the "Apply Now" button. Please ensure that you attach your resume and provide any additional relevant information.
Alternatively, you may also submit your resume and cover letter via email to our HR department at [email protected]. Please mention the position you are applying for in the subject line.
About Baron Rick W Dr
Baron Rick W Dr is a prominent healthcare provider in the Health industry. With a team of dedicated professionals, we are committed to delivering superior medical care and improving the overall well-being of our patients. Our clinic is equipped with the latest medical technologies and offers a wide range of services to cater to diverse healthcare needs.
We believe in a patient-centric approach, where the comfort and satisfaction of our patients are our top priorities. Our team of highly skilled healthcare professionals works together to provide personalized care and ensure optimal patient outcomes.
If you are seeking employment in the health industry and want to be part of a dynamic team that makes a difference in people's lives, then Baron Rick W Dr is the place for you. Join us in our mission to provide exceptional healthcare services and contribute to the health and well-being of our community.
Contact Us
If you have any further questions or need assistance regarding employment opportunities at Baron Rick W Dr, please don't hesitate to reach out to our HR department. We'd be happy to provide you with the information you need:

Baron Rick W Dr 1234 Health Avenue City, State ZIP Code Phone: 123-456-7890 Email: [email protected]