Dan Van Elk OD - Optometrist at Baron Rick W Dr's Vision Clinic
Aug 1, 2023
About Us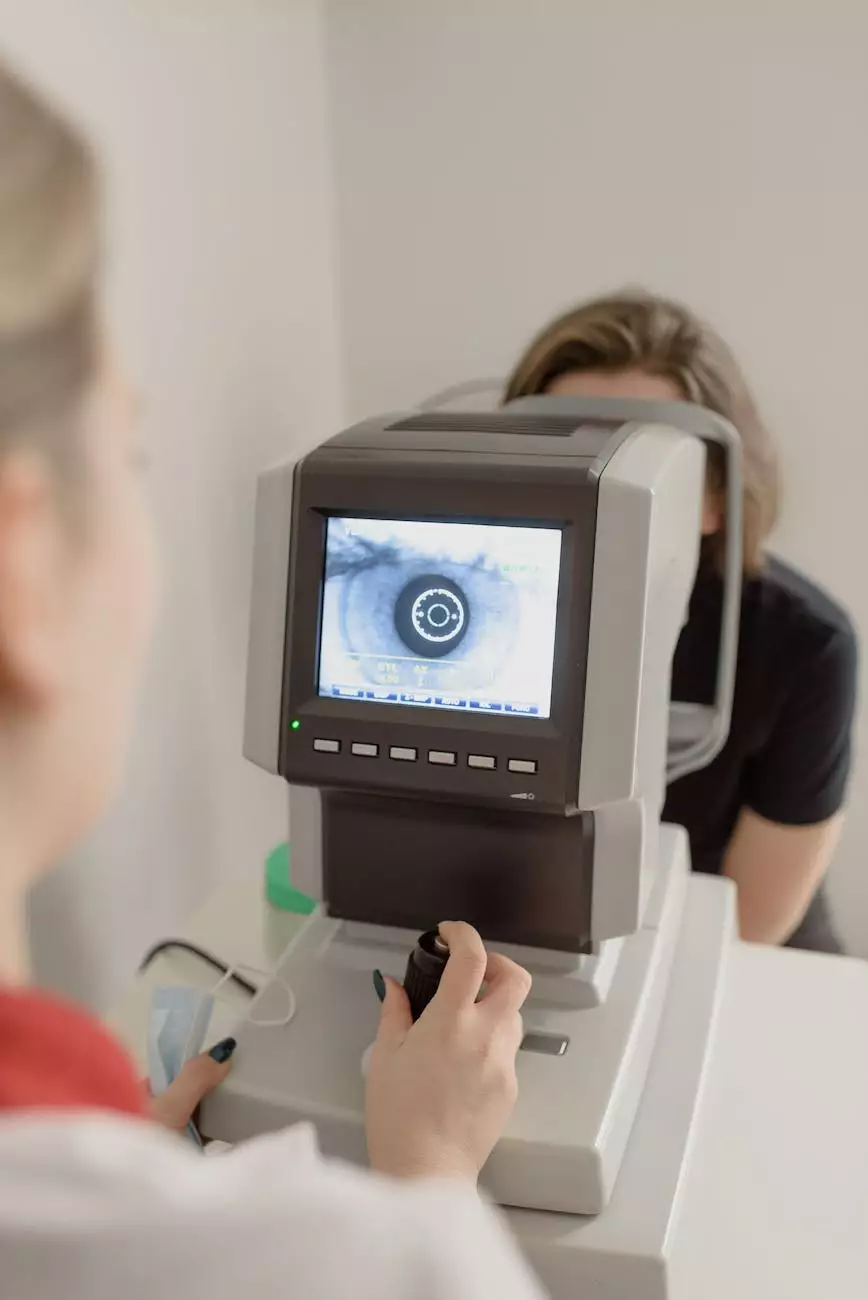 Expert Eye Care for Enhanced Vision and Optimal Eye Health
Welcome to Baron Rick W Dr's vision clinic, where we are dedicated to providing top-quality eye care services to our patients. In collaboration with Dr. Dan Van Elk, a highly skilled and experienced optometrist, our clinic offers comprehensive eye exams, vision correction solutions, and personalized care to meet your unique visual needs.
About Dan Van Elk OD - Your Trusted Eye Care Specialist
Dr. Dan Van Elk is a licensed and board-certified optometrist with years of experience in the field of eye care. With his extensive knowledge and passion, he is committed to helping patients achieve optimal eye health and ensuring visual clarity. Dr. Van Elk stays updated with the latest advancements in optometry to provide you with the best possible care.
Comprehensive Eye Exams Tailored to Your Needs
At Baron Vision, we believe that regular eye exams are crucial for maintaining healthy vision. Dr. Van Elk offers comprehensive eye examinations, utilizing advanced diagnostic technology to assess your eye health and identify any potential issues. This includes evaluating visual acuity, checking for refractive errors, and screening for various eye conditions such as cataracts, glaucoma, and macular degeneration.
Individualized Treatment Plans for Vision Correction
If you're experiencing vision problems, whether nearsightedness, farsightedness, or astigmatism, Dr. Van Elk will design a personalized treatment plan to address your specific needs. Our clinic offers a range of vision correction options, including prescription eyeglasses, contact lenses, and specialized corrective procedures such as LASIK and PRK.
Advancing Eye Health with Specialized Eye Care Services
In addition to routine eye exams and vision correction, Dr. Van Elk provides specialized eye care services tailored to various conditions and age groups. These include:
Eye disease management for conditions like diabetic retinopathy and glaucoma
Pediatric eye care to monitor and enhance children's vision development
Dry eye treatment to offer relief and improve ocular comfort
Management of ocular allergies to alleviate symptoms and preserve eye health
Contact lens fitting and follow-up care for a comfortable and precise fit
Importance of Regular Eye Care and Preventive Measures
Regular visits to Dr. Van Elk OD at Baron Rick W Dr's vision clinic are vital for maintaining good eye health and preventing potential vision problems. Comprehensive eye exams can detect early signs of eye conditions, allowing for timely intervention and better treatment outcomes.
Additionally, Dr. Van Elk will provide individualized guidance on proper eye care techniques, including recommendations for a nutritious diet, protective eyewear, and lifestyle changes to support optimal eye health.
Experience Exceptional Eye Care with Baron Vision
Baron Rick W Dr's vision clinic, in collaboration with Dr. Dan Van Elk OD, strives to offer exceptional eye care services in a welcoming and professional environment. We are dedicated to providing a personalized approach to each patient, ensuring your vision needs are thoroughly addressed.
Schedule an appointment with Dr. Dan Van Elk today and experience the benefits of expert eye care and personalized attention at Baron Rick W Dr's vision clinic. Your vision is our priority!