An Eyewear Destination | Glasses & Sunglasses
Sep 9, 2023
About Us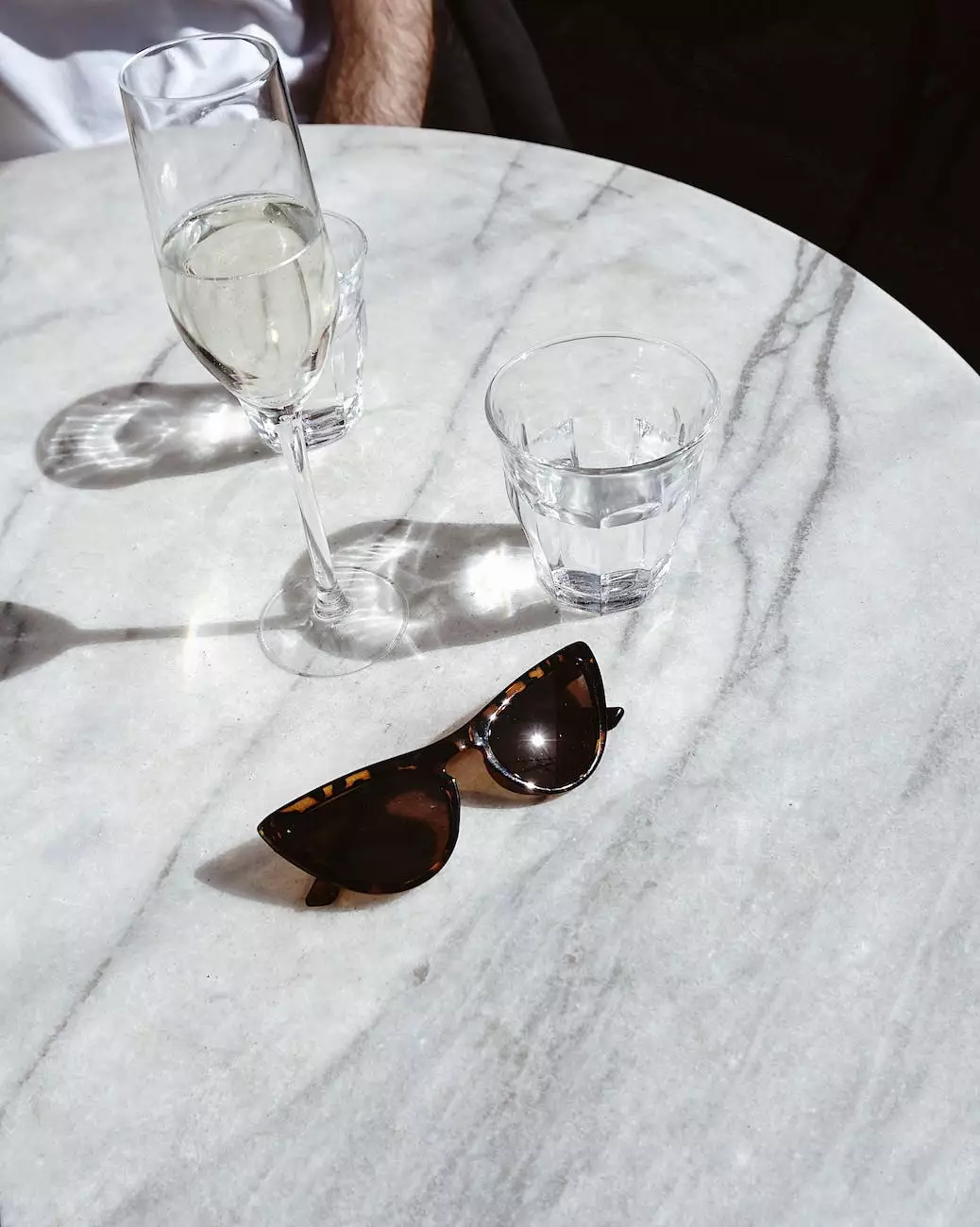 Introduction to Baron Rick W Dr - Your Ultimate Eyewear Destination
Welcome to Baron Rick W Dr - your premier destination for all your eyewear needs. As a leading provider in the eyewear industry, we pride ourselves on offering an extensive collection of high-quality glasses and sunglasses. With a focus on providing exceptional customer service and a wide range of styles, we aim to be your go-to destination for all things eyewear. Whether you're looking for a stylish pair of glasses to enhance your vision or a fashionable pair of sunglasses to protect your eyes, we've got you covered.
Explore Our Extensive Collection
At Baron Rick W Dr, we understand that everyone has unique style preferences and visual needs. That's why we have curated an extensive collection of glasses and sunglasses to cater to a wide range of tastes. From timeless classics to the latest trends, we have something to suit everyone.
Our collection includes a variety of frame materials such as acetate, metal, and titanium, ensuring durability and comfort. We also offer a wide range of lens options, including single-vision, progressive, and prescription sunglasses, to accommodate different visual requirements.
Quality Eyewear with Uncompromising Style
When it comes to eyewear, we believe that quality and style go hand in hand. That's why we work with renowned eyewear brands that share our commitment to craftsmanship and design excellence. Our collection features top brands known for their superior quality, innovative designs, and exceptional attention to detail.
Whether you're looking for a sophisticated pair of eyeglasses to wear to the office or a trendy pair of sunglasses to elevate your outdoor style, you can trust that our selection offers the best of both worlds. Our expert team is also available to provide personalized recommendations based on your unique style, face shape, and visual requirements.
Exceptional Customer Service
At Baron Rick W Dr, we believe that exceptional customer service is just as important as offering top-notch products. Our knowledgeable and friendly staff are here to assist you at every step of your eyewear journey, from helping you find the perfect pair to ensuring a comfortable fit. We understand that choosing eyewear can be a personal and intimate experience, and we strive to create a welcoming and supportive environment for all our customers.
Our commitment to customer satisfaction extends beyond your purchase. We offer a range of after-sales services, including adjustments, repairs, and ongoing maintenance, to ensure your eyewear remains in pristine condition for years to come.
Visit Our Eyewear Destination Today
If you're ready to discover the perfect pair of glasses or sunglasses, we invite you to visit our eyewear destination today. Our conveniently located store provides a welcoming and stylish environment where you can browse our extensive collection and receive personalized assistance from our dedicated team. Whether you're a fashion-forward trendsetter or a professional seeking functional eyewear, we have something for everyone.
Experience the difference of Baron Rick W Dr - your ultimate eyewear destination. Step into a world of style, quality, and exceptional customer service. Visit us today and let us help you find the perfect eyewear to complement your individual style and enhance your vision.