SEE 6055 Sexy Specs | Prescription Glasses - SEE Eyewear
Aug 27, 2023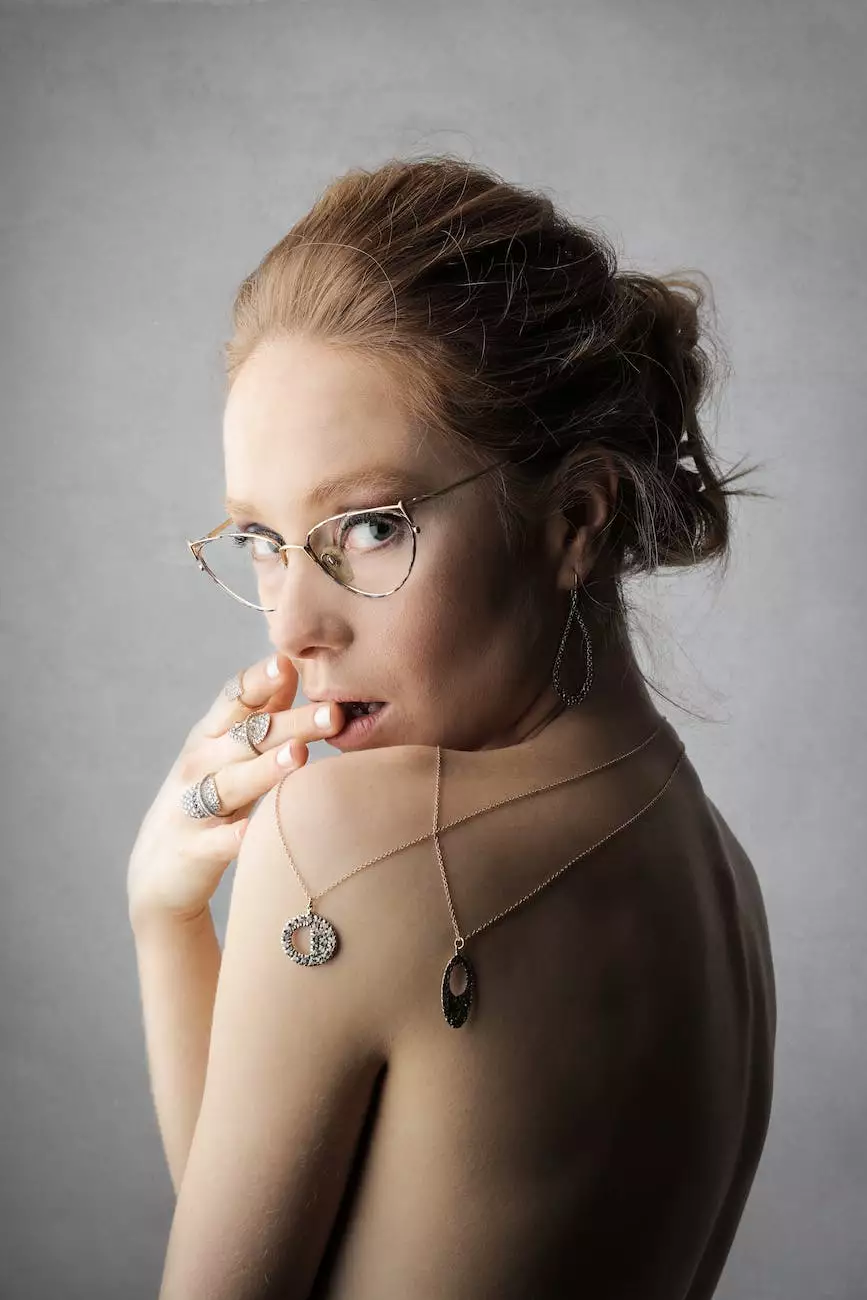 Introducing the SEE 6055 Sexy Specs - The Perfect Blend of Style and Functionality
At Baron Rick W Dr, we are proud to offer you our exclusive collection of SEE 6055 Sexy Specs, exquisite prescription glasses designed to enhance your vision while making a bold fashion statement.
The Essence of Style:
The SEE 6055 Sexy Specs embody the essence of style and sophistication. With their sleek and modern design, these glasses are perfect for both men and women who want to look fashionable while maintaining optimal eye health.
Unparalleled Craftsmanship:
Our SEE 6055 Sexy Specs are crafted with utmost precision and attention to detail. Each pair is made from high-quality materials to ensure durability and comfort. The frames are available in a variety of colors and finishes, allowing you to choose the perfect pair that complements your personal style.
The Perfect Fit:
When it comes to prescription glasses, comfort is paramount. The SEE 6055 Sexy Specs feature adjustable nose pads and temple arms, ensuring a snug and secure fit for every wearer. Whether you have a petite or larger face, these glasses will provide the perfect fit.
A Prescription Glasses Experience Like No Other:
Our SEE 6055 Sexy Specs not only offer a stylish aesthetic but also provide exceptional visual clarity. With customizable prescription lenses, you can enjoy crystal-clear vision tailored to your specific needs.
Protect Your Eyes in Style:
UV protection is crucial for maintaining healthy eyes, especially when exposed to the sun's harmful rays. The SEE 6055 Sexy Specs come with UV-blocking lenses, shielding your eyes from potentially harmful UV radiation, all while looking effortlessly trendy.
Anti-Reflective Coating:
Experience reduced glare and improved visual acuity with the anti-reflective coating applied to the lenses of the SEE 6055 Sexy Specs. This cutting-edge technology eliminates distracting reflections, allowing you to see with clarity and precision.
Why Choose Baron Rick W Dr for Your SEE 6055 Sexy Specs?
When it comes to finding the perfect pair of prescription glasses, trust in the expertise and reputation of Baron Rick W Dr. As a leader in the eyewear industry, we prioritize your eye health above all else.
Unparalleled Customer Service:
Our dedicated team of eyewear specialists is committed to providing you with the highest level of customer service. We are here to guide you through every step of the process, ensuring a seamless and enjoyable shopping experience.
Wide Selection of Eyewear:
At Baron Rick W Dr, we understand the importance of choice when it comes to finding the perfect pair of glasses. That's why we offer an extensive range of SEE 6055 Sexy Specs options, allowing you to find the style that truly reflects your personality and preferences.
Expert Advice and Guidance:
Not sure which frame shape or color suits you best? Our team of eyewear experts is here to help. We will provide personalized advice and guidance, helping you select the ideal pair of SEE 6055 Sexy Specs that will make you feel confident and stylish.
Explore the SEE 6055 Sexy Specs Collection Today!
Ready to elevate your eyewear game? Explore our collection of SEE 6055 Sexy Specs prescription glasses and discover the perfect blend of style and functionality. Visit Baron Rick W Dr's website now and find a pair that showcases your unique sense of fashion!
Stylish and trendy glasses that make a fashion statement
Unparalleled craftsmanship and durable materials
Customizable prescription lenses for optimal visual clarity
UV protection and anti-reflective coating for enhanced eye health
Unmatched customer service and expert guidance
Don't settle for ordinary prescription glasses. Choose the SEE 6055 Sexy Specs from Baron Rick W Dr and experience eyewear like never before.