SEE 6157 Sun - SEE Eyewear
Jun 7, 2023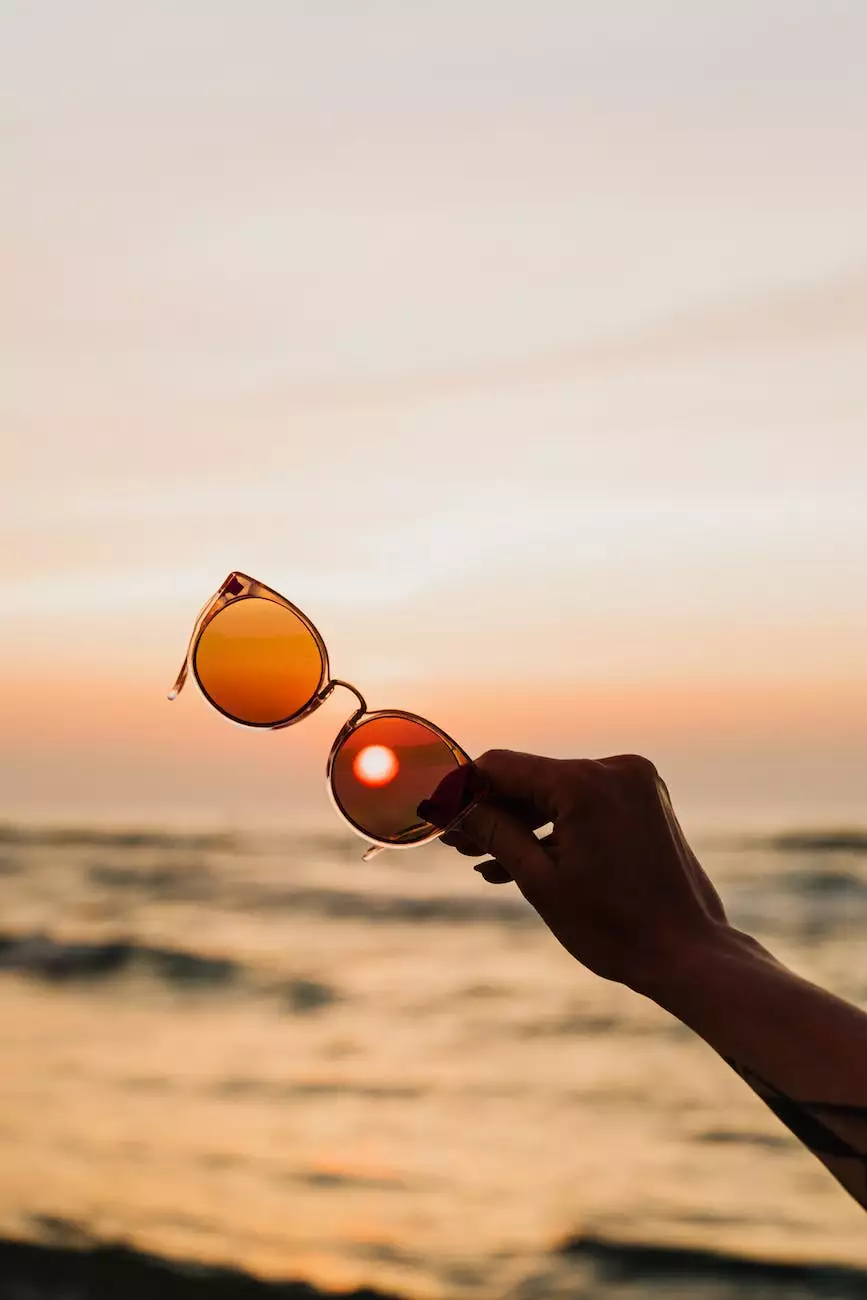 Welcome to Baron Rick W Dr, your trusted source for high-quality eyewear. We are proud to introduce our latest addition to our collection - the SEE 6157 Sun sunglasses. With their unparalleled style and superior protection, these sunglasses are perfect for all your sunny adventures. Join us as we dive into the world of SEE Eyewear and discover what makes these sunglasses a must-have!
Stylish Design
One of the main reasons why SEE 6157 Sun sunglasses stand out is their stylish design. Crafted with utmost precision, these sunglasses are designed to elevate your look and make a bold fashion statement. Whether you're heading to the beach, going for a hike, or exploring the city, the SEE 6157 Sun sunglasses are the perfect companion.
Uncompromising Quality
At Baron Rick W Dr, we understand the importance of quality when it comes to eyewear. That's why we have partnered with SEE Eyewear, a renowned brand known for their commitment to excellence. The SEE 6157 Sun sunglasses showcase exceptional craftsmanship and durable materials, ensuring they withstand daily wear and tear.
Ultimate Eye Protection
When it comes to protecting your eyes from harmful UV rays, the SEE 6157 Sun sunglasses deliver superior performance. The lenses are designed to block 100% of UVA and UVB rays, safeguarding your eyes against potential damage. With these sunglasses, you can enjoy the sun without compromising your vision.
Perfect Fit for All
Comfort is another crucial factor we prioritize in eyewear. The SEE 6157 Sun sunglasses are designed with a universal fit, ensuring they sit comfortably on a wide range of face shapes and sizes. The lightweight frame and adjustable nose pads provide a customized and secure fit for all-day comfort.
Versatile and Functional
Whether you're lounging by the pool, enjoying an outdoor adventure, or simply running errands, the SEE 6157 Sun sunglasses are versatile enough to match any occasion. The lenses are developed to minimize glare and enhance clarity, giving you a crisp and clear vision no matter where you go.
Unleash Your Style
Your eyewear is an extension of your personality and style. With the SEE 6157 Sun sunglasses, you can express yourself with confidence. Choose from a range of trendy colors and lens options to create a look that truly captures your unique sense of fashion.
Experience SEE Eyewear
SEE Eyewear is a leading brand in the eyewear industry, known for their impeccable craftsmanship and attention to detail. When you choose the SEE 6157 Sun sunglasses, you're investing in a brand that values both style and quality.
Visit us at Baron Rick W Dr today to explore our wide range of SEE Eyewear products, including the SEE 6157 Sun sunglasses. Our knowledgeable staff will be more than happy to assist you in finding the perfect pair that meets your style and vision needs.
Elevate your eyewear game with SEE Eyewear and the SEE 6157 Sun sunglasses. Order your pair now and step out in style!
Stylish design
Uncompromising quality
Ultimate eye protection
Perfect fit for all
Versatile and functional
Unleash your style
Experience SEE Eyewear today and discover why customers nationwide trust Baron Rick W Dr as their go-to source for fashionable and high-quality eyewear. Shop now and elevate your style with the SEE 6157 Sun sunglasses!