SEE 8629 Sexy Specs™ | Prescription Glasses - SEE Eyewear
Dec 22, 2017
About Us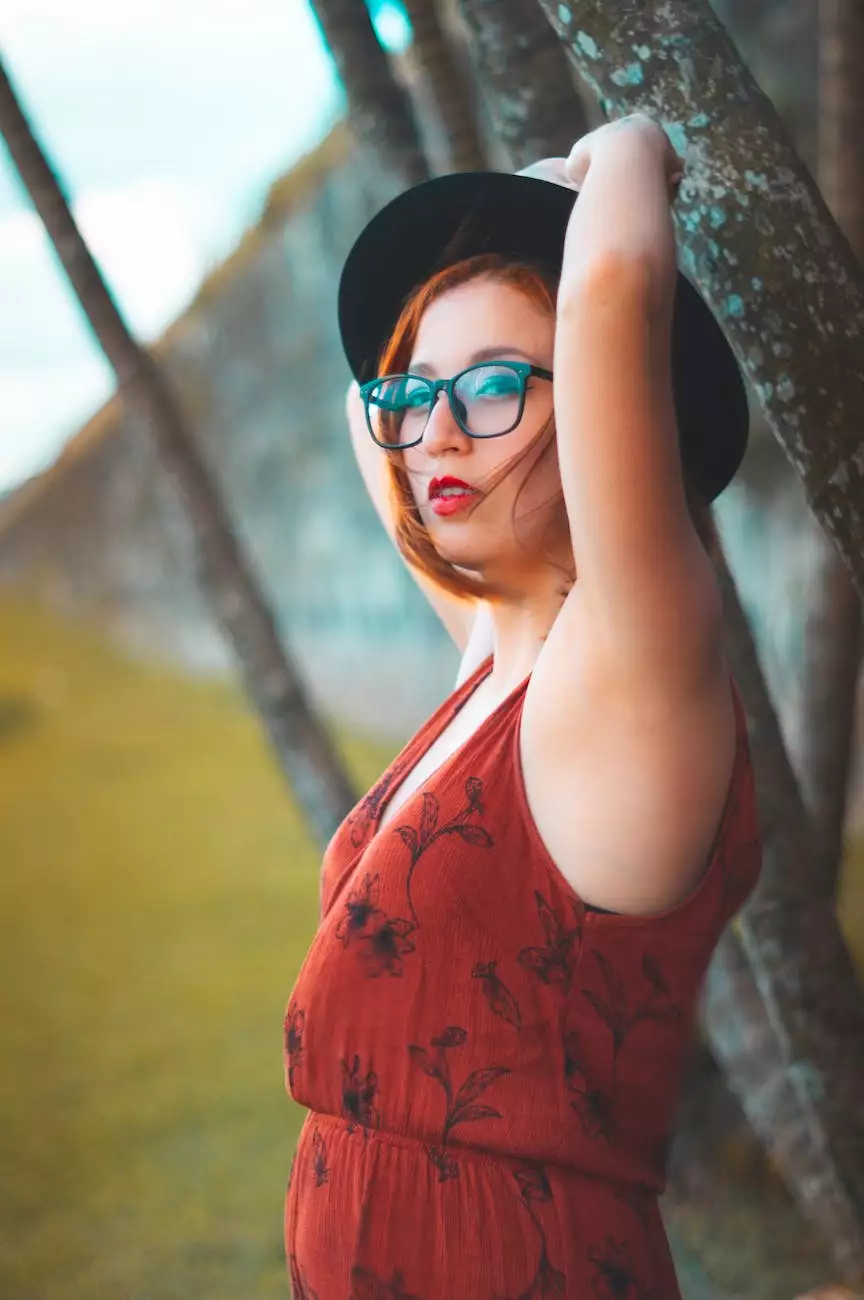 Enhance Your Style with the SEE 8629 Sexy Specs™
Welcome to Baron Rick W Dr, your trusted provider of high-quality prescription glasses. We are excited to introduce the SEE 8629 Sexy Specs™, a stunning collection of eyewear designed to elevate your style while providing optimal vision correction. With SEE Eyewear, you can experience the perfect combination of fashion and function.
The Perfect Prescription Glasses for Your Vision Needs
At Baron Rick W Dr, we understand the importance of clear vision and the desire to look your best. The SEE 8629 Sexy Specs™ offer a wide range of benefits that make them the ideal choice for your prescription glasses:
1. Fashion-forward Design
The SEE 8629 Sexy Specs™ are meticulously crafted with style in mind. Our talented team of designers has carefully created unique frames that are both trendy and timeless. Whether you prefer a bold statement or a subtle elegance, our collection has something to suit every individual's taste.
2. Superior Quality
When it comes to your vision health, compromising on quality is never an option. Each pair of SEE 8629 Sexy Specs™ is made using premium materials, ensuring durability and long-lasting performance. Our commitment to quality means that your glasses will not only look great but also stand the test of time.
3. Customizable Options
We believe that your eyewear should be as unique as you are. With the SEE 8629 Sexy Specs™, we offer a range of customizable options to make your glasses truly personalized. From choosing the perfect frame color to selecting lens coatings for glare reduction or blue light protection, you have the freedom to create glasses that align with your specific needs.
4. State-of-the-Art Vision Correction
At Baron Rick W Dr, we prioritize your visual well-being. That's why the SEE 8629 Sexy Specs™ are designed to deliver precise vision correction. Our experienced optometrists will help determine your prescription, ensuring that your glasses provide the clearest and most comfortable vision possible. Say goodbye to blurry vision and hello to clarity with SEE Eyewear.
5. Unparalleled Comfort
We understand that comfort plays a crucial role in your eyewear experience. The SEE 8629 Sexy Specs™ feature ergonomic designs and lightweight materials, making them incredibly comfortable to wear throughout the day. You no longer have to sacrifice style for comfort – our glasses offer the perfect balance of both.
Experience the SEE Eyewear Difference
Choosing the right prescription glasses is an investment in your vision and style. With Baron Rick W Dr and our exclusive SEE 8629 Sexy Specs™ collection, you can trust that you are receiving the best eyewear solution tailored to your needs. Enhance your style, improve your vision, and embrace confidence with SEE Eyewear.
Order Your SEE 8629 Sexy Specs™ Today
Ready to experience the perfect marriage of fashion and functionality? Order your SEE 8629 Sexy Specs™ online through our secure platform. If you have any questions or need assistance, our friendly customer service team is ready to help. Elevate your style and see clearly with SEE Eyewear.
Contact Us
If you have any questions or would like to schedule an eye examination, please contact us:
Phone: 123-456-7890
Email: [email protected]
Address: 123 Main Street, City, State, ZIP
Experience the SEE 8629 Sexy Specs™ today and transform the way you see the world!