ACUVUE OASYS 12PK - Family Vision Care
May 2, 2022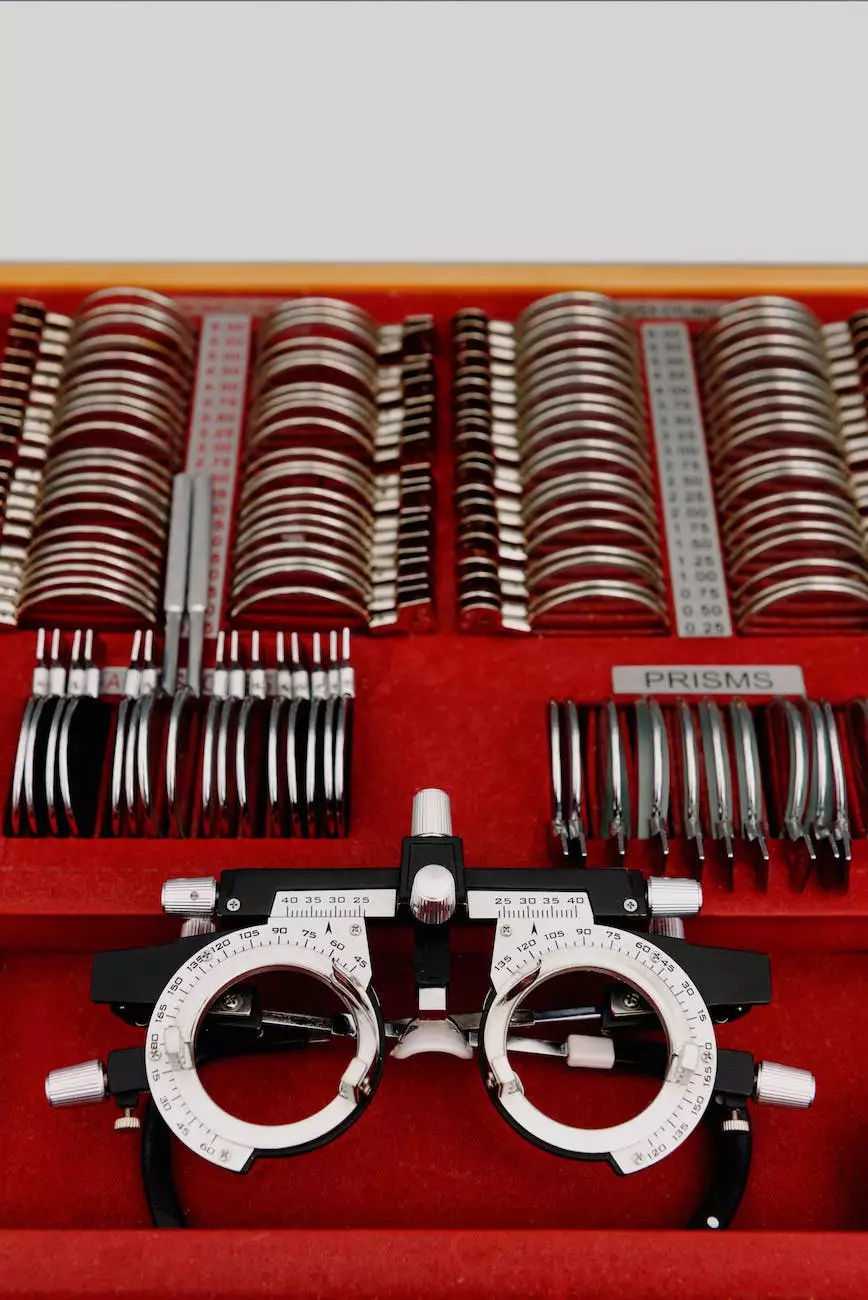 Introduction
Welcome to Baron Rick W Dr, your trusted source for high-quality family vision care. We are excited to introduce you to ACUVUE OASYS 12PK contact lenses, one of the best options available in the market for maintaining optimal eye health. In this comprehensive guide, we will provide you with all the necessary information about ACUVUE OASYS 12PK, its features, benefits, and why it is the preferred choice for many.
About ACUVUE OASYS 12PK
ACUVUE OASYS 12PK are premium contact lenses specially designed to provide exceptional comfort, clear vision, and long-lasting hydration. These lenses are made with advanced technology and innovative materials to ensure your eyes stay healthy and comfortable throughout the day. Whether you are a first-time contact lens wearer or have been wearing them for years, ACUVUE OASYS 12PK is an excellent option that caters to a wide range of vision needs.
Key Features and Benefits
ACUVUE OASYS 12PK contact lenses offer several key features and benefits that make them stand out from other options in the market:
HydraLuxe™ Technology: The lenses are infused with HydraLuxe™ Technology, which keeps your eyes feeling refreshed and hydrated. This technology works by mimicking the natural tear film of your eyes, providing relief from dryness and irritation.
UV Protection: ACUVUE OASYS 12PK contact lenses offer Class 1 UV protection, blocking harmful UV rays from reaching your eyes. This helps in reducing the risk of long-term UV-related eye damage.
High Oxygen Transmission: These lenses are highly breathable, allowing for consistent oxygen flow to your eyes. This promotes healthier and whiter-looking eyes, as well as reduces the risk of eye infections.
Easy Handling: ACUVUE OASYS 12PK lenses feature a unique design that makes them easy to handle and insert, ensuring a hassle-free experience for both new and experienced contact lens wearers.
Extended Wear Option: With the approval of your eye care professional, you may be able to wear ACUVUE OASYS 12PK lenses for up to six nights and seven days continuously. This provides added convenience and flexibility for those with busy lifestyles.
Why Choose ACUVUE OASYS 12PK?
ACUVUE OASYS 12PK contact lenses are the preferred choice for many individuals due to the numerous advantages they offer. Here are a few reasons why you should consider choosing ACUVUE OASYS 12PK for your vision needs:
Unrivaled Comfort:
Thanks to HydraLuxe™ Technology, ACUVUE OASYS 12PK lenses provide unbeatable comfort throughout the day. Say goodbye to dry, irritated eyes and hello to clear vision without discomfort.
Exceptional Clarity:
With the help of high-quality materials and advanced optics, ACUVUE OASYS 12PK lenses offer exceptional clarity, giving you crisp and clear vision. Whether you have nearsightedness, farsightedness, or astigmatism, these lenses can correct your vision effectively.
UV Protection:
Protecting your eyes from harmful UV rays is crucial for long-term eye health. ACUVUE OASYS 12PK lenses provide reliable UV protection, reducing the risk of conditions such as cataracts and macular degeneration.
Convenient and Hygienic:
The easy handling design of ACUVUE OASYS 12PK lenses ensures a hassle-free experience when inserting and removing them. Additionally, their extended wear option allows you to wear them uninterrupted for up to a week, minimizing the need for daily insertion and removal.
Trusted Brand:
ACUVUE is a well-established and trusted brand in the field of contact lenses. Backed by decades of experience and continuous innovation, ACUVUE products are known for their excellent quality and reliability. Choosing ACUVUE OASYS 12PK means choosing a brand you can trust with the health and well-being of your eyes.
Conclusion
ACUVUE OASYS 12PK contact lenses are the perfect choice for anyone seeking optimal eye health, comfort, and clear vision. With their advanced features, UV protection, and innovative technology, these lenses provide a superior experience for contact lens wearers. At Baron Rick W Dr, we are committed to providing high-quality family vision care, and ACUVUE OASYS 12PK is just one of the outstanding products we offer. Get in touch with us today to schedule an appointment or to learn more about how ACUVUE OASYS 12PK can benefit you and your eye health!