FREQUENCY 55 - Family Vision Care
Dec 4, 2019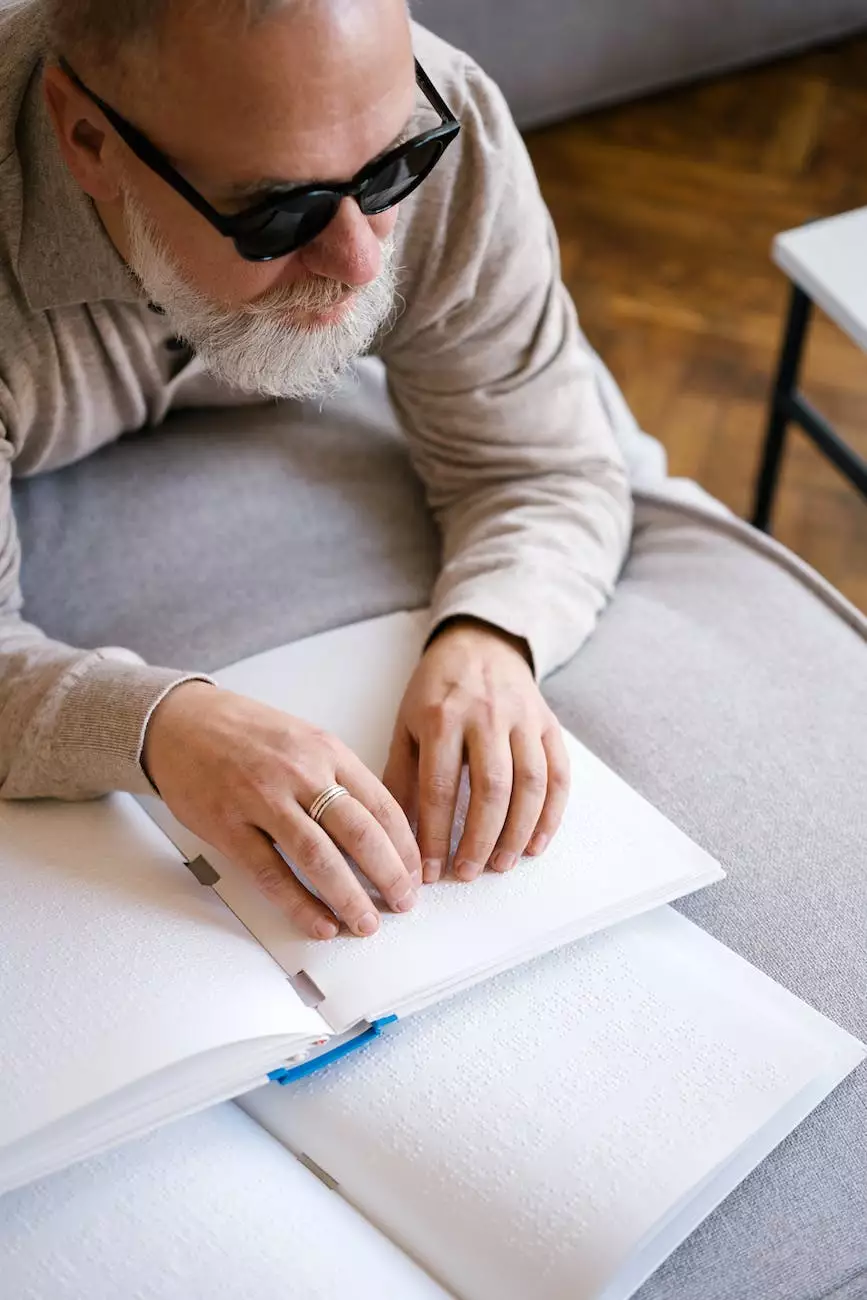 Introduction
Welcome to Baron Rick W Dr, your trusted source for all your family's vision care needs. We take great pride in offering high-quality vision care products that enhance your visual experience. In this article, we will discuss our premium contact lenses, specifically the FREQUENCY 55 brand.
Premium Contact Lenses for Optimal Vision
At Baron Rick W Dr, we understand the importance of clear and comfortable vision. That's why we have carefully curated our selection of contact lenses to ensure that you receive the best possible eye care solutions. Our FREQUENCY 55 contact lenses are a top choice for those seeking superior vision correction.
Advanced Technology and Design
The FREQUENCY 55 contact lenses are crafted using advanced technology and design, resulting in a lens that offers exceptional comfort, clarity, and durability. These lenses are designed to provide a precise fit, allowing for maximum visual acuity and minimal distortion.
Extensive Range of Prescriptions
Our FREQUENCY 55 contact lenses are available in a wide range of prescriptions, ensuring that we can meet the unique needs of every individual. Whether you have nearsightedness, farsightedness, or astigmatism, we have the right contact lenses to correct your vision effectively.
Benefits of FREQUENCY 55 Contact Lenses
Choosing FREQUENCY 55 contact lenses from Baron Rick W Dr comes with numerous benefits that contribute to your overall visual experience:
1. Superior Comfort
Our FREQUENCY 55 contact lenses are made with a high-quality material that ensures all-day comfort. The lens material allows for optimal oxygen flow to your eyes, preventing dryness, irritation, and discomfort.
2. Enhanced Clarity
Experience crystal-clear vision with FREQUENCY 55 contact lenses. The precision design and advanced optics of these lenses minimize any distortions, ensuring sharp and accurate vision at all distances.
3. Easy to Use
These contact lenses are designed for convenience. With their easy handling and insertion, wearing FREQUENCY 55 lenses becomes a hassle-free and seamless daily routine.
4. UV Protection
Protect your eyes from harmful UV rays with FREQUENCY 55 contact lenses. These lenses are equipped with built-in UV protection that helps to shield your eyes from the sun's damaging rays.
Why Choose Baron Rick W Dr for FREQUENCY 55
When it comes to vision care, trust matters. Here's why Baron Rick W Dr should be your go-to choice for FREQUENCY 55 contact lenses:
1. Expertise and Professionalism
Baron Rick W Dr has been serving the community for years, providing expert vision care and demonstrating exceptional professionalism. Our team of experienced optometrists is committed to delivering personalized eye care solutions tailored to your needs.
2. Extensive Product Knowledge
We have in-depth knowledge of the FREQUENCY 55 contact lenses and can provide you with the necessary information to make an informed decision. Our friendly staff is always ready to assist you in finding the right contact lenses for your requirements.
3. Superior Customer Service
At Baron Rick W Dr, we prioritize our customers' satisfaction above all else. We strive to provide a seamless and gratifying experience, ensuring that you receive the highest level of customer service throughout your visit.
Contact Us Today
If you're ready to elevate your vision with FREQUENCY 55 contact lenses, don't hesitate to reach out to us. Contact Baron Rick W Dr today to schedule an appointment or inquire further about our premium vision care products. We look forward to serving you and your family!