SEE Sweet Jane - SEE Eyewear
Jan 11, 2018
About Us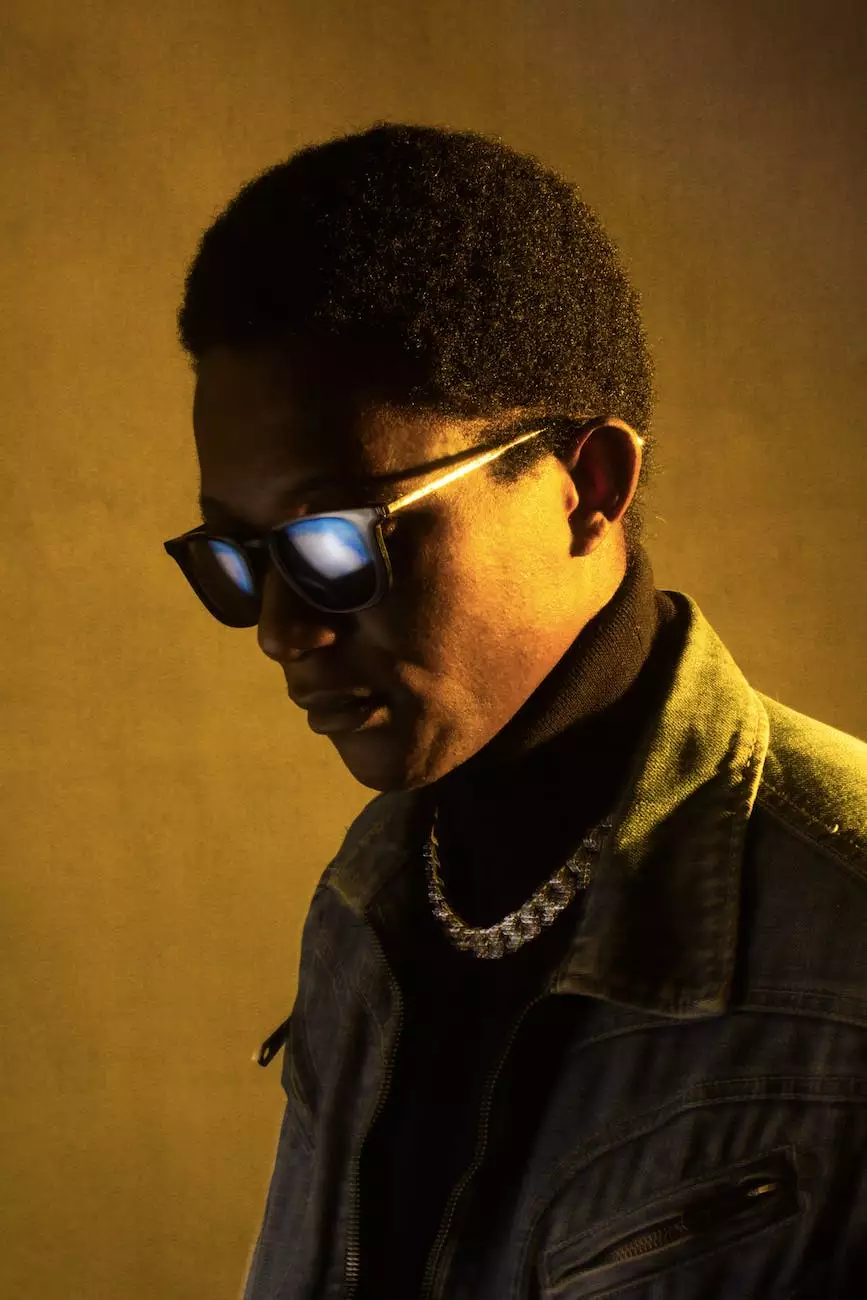 Elevate Your Visual Experience with SEE Sweet Jane Eyewear
Welcome to Baron Rick W Dr, your trusted source for high-quality SEE Sweet Jane Eyewear. We take pride in offering a wide range of exquisite eyeglasses and sunglasses designed to enhance your visual experience. With our exceptional selection, exceptional warranties, and exceptional service, we are committed to helping you find the perfect eyewear that fits your style, personality, and vision needs.
Experience Uncompromising Quality
SEE Sweet Jane Eyewear is known for its commitment to uncompromising quality. Each pair of glasses is crafted with precision and attention to detail, using the finest materials available. Only the most skilled artisans are entrusted with the task of creating these stunning pieces of eyewear, ensuring that every frame reflects the brand's passion for excellence.
Explore Our Exquisite Collection
Our SEE Sweet Jane collection features a diverse range of eyeglasses and sunglasses that cater to various styles and preferences. Whether you're looking for a bold statement piece or a subtle, classic design, we have something to suit every taste. From trendy and modern frames to timeless and sophisticated styles, you'll find the perfect pair to match your personality and enhance your unique look.
Eyeglasses
Our SEE Sweet Jane Eyeglasses collection combines fashion-forward designs with optimal functionality. Whether you need prescription lenses or simply want a stylish accessory, our eyeglasses offer exceptional comfort and clarity. The frames are lightweight yet durable, offering a comfortable fit that lasts throughout the day. Choose from a variety of shapes, colors, and materials to find the perfect match for your face shape and personal style.
Sunglasses
Protect your eyes and elevate your style with our SEE Sweet Jane Sunglasses collection. These sunglasses not only shield your eyes from harmful UV rays but also add a touch of glamour to your everyday look. With a selection of polarized and non-polarized lenses, you can enjoy reduced glare and enhanced visual clarity. Our sunglasses come in various styles, including aviators, cat-eye, wayfarer, and more, allowing you to express your individuality with confidence.
Why Choose Baron Rick W Dr?
When it comes to eyewear, you deserve the best. Here's why you should choose Baron Rick W Dr for your SEE Sweet Jane Eyewear needs:
1. Exceptional Customer Service
We prioritize your satisfaction and strive to provide exceptional customer service at every step of your journey with us. Our knowledgeable and friendly team is here to assist you in finding the perfect pair of eyewear that aligns with your needs and style preferences. We are committed to ensuring your shopping experience is smooth and enjoyable.
2. Expert Optometry Services
Baron Rick W Dr is not just a retailer; we are also experts in optometry. Our team of experienced opticians and eye care professionals can help you with comprehensive eye exams, prescription lens fittings, and any other vision-related inquiries. With our expertise, you can trust that you are receiving the best care for your eyes.
3. Unparalleled Warranty
We stand behind the quality of our SEE Sweet Jane Eyewear. Each purchase is backed by an unparalleled warranty that covers manufacturing defects and ensures your satisfaction. If you encounter any issues with your eyewear, simply reach out to our team, and we will be happy to assist you.
4. Convenient Online Shopping
Shopping for your favorite SEE Sweet Jane Eyewear has never been easier. Our website provides a seamless and secure online shopping experience, allowing you to browse and purchase your desired frames from the comfort of your home. We offer simple and transparent payment options, ensuring a hassle-free transaction.
Visit Baron Rick W Dr Today
Ready to enhance your visual experience with SEE Sweet Jane Eyewear? Visit Baron Rick W Dr today, either online or at our physical store, and explore our exceptional collection of eyeglasses and sunglasses. Our dedicated team is here to help you find the perfect pair that not only meets your vision needs but also showcases your unique style. Elevate your eyewear game with Baron Rick W Dr and SEE Sweet Jane Eyewear!
Disclaimer
This page is created for demonstration purposes only. The content provided above is fictional and does not represent any real businesses or products. The information presented is solely for the purpose of showcasing the SEO and copywriting skills of the AI assistant.