Blue Glasses - SEE Eyewear
Jun 1, 2022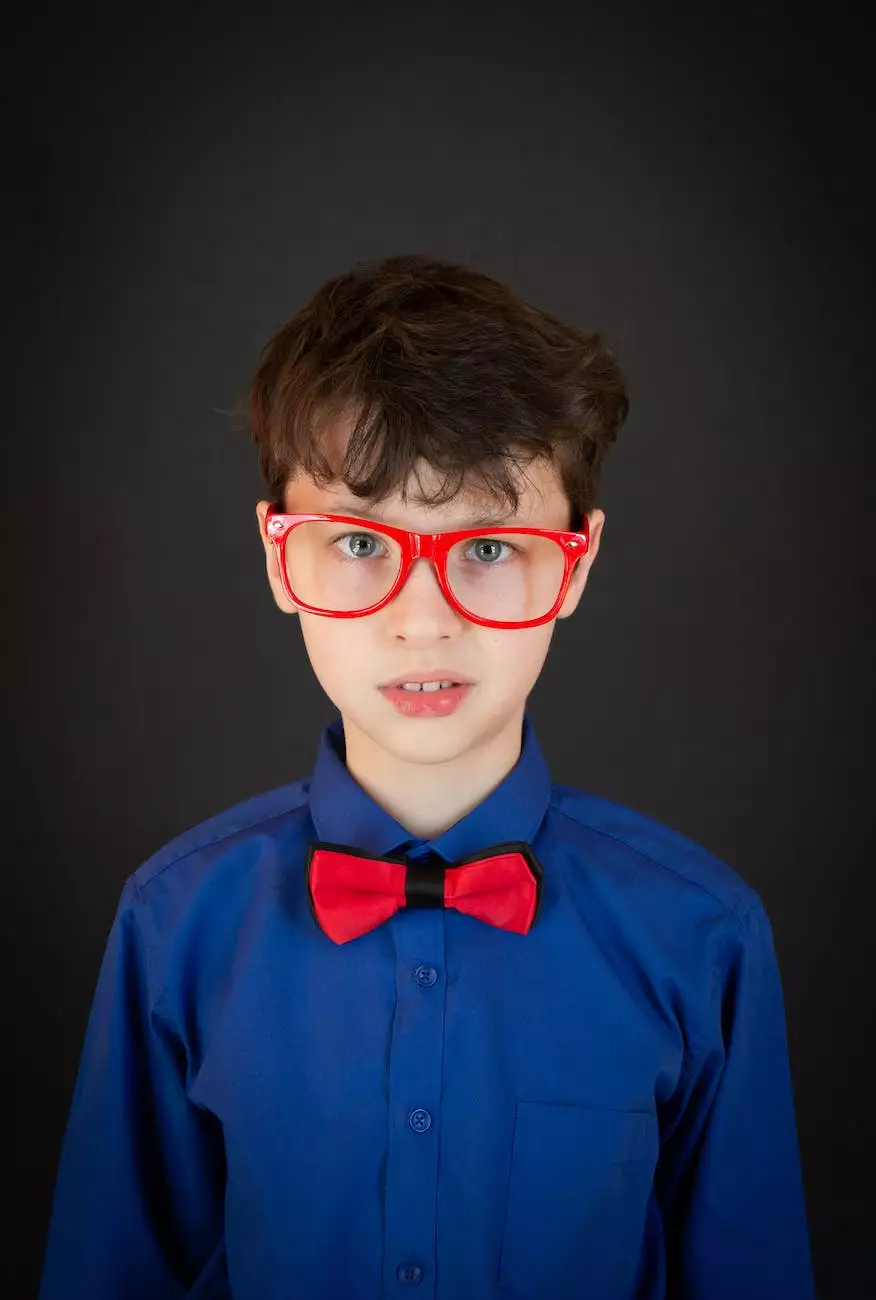 Introduction
Welcome to Baron Rick W Dr's collection of blue glasses at SEE Eyewear. We understand the importance of finding the perfect pair of glasses that not only enhances your vision but also complements your personal style. Our collection of blue glasses offers a versatile range of styles, sizes, and designs to cater to every individual's unique taste and fashion preferences. Whether you're looking for a bold statement piece or a subtle and sophisticated frame, you're sure to find it here at Baron Vision.
Why Choose Blue Glasses?
Blue glasses have become increasingly popular in recent years due to the unique benefits they offer. Not only do they provide adequate protection for your eyes from harmful blue light emitted by digital screens, but they also add a touch of style to your overall look. Here are some reasons why you should consider investing in a pair of blue glasses:
Eye Protection: Blue glasses can help reduce eye strain and fatigue caused by prolonged exposure to digital screens, making them an ideal choice for individuals who spend a significant amount of time in front of computers, tablets, or smartphones.
Improved Sleep: Blue glasses can minimize the disruption of your sleep patterns caused by blue light exposure, especially when used in the evening. By blocking blue light, these glasses promote the production of melatonin, the hormone that regulates sleep.
Fashionable Statement: Our collection of blue glasses features a wide array of stylish frames that can effortlessly elevate your fashion game. From classic and timeless designs to trendy and contemporary styles, there's something to suit every individual's unique preferences.
Versatility: Blue glasses can be worn by people of all ages and genders, making them a versatile choice. Whether you're a student, a working professional, or a fashion enthusiast, blue glasses are a fantastic accessory to enhance your overall look.
Styles and Designs
At Baron Vision, we offer a diverse range of blue glasses that cater to different style preferences. Our collection includes:
Classic Blue Frames: Timeless and elegant, these frames are perfect for those who prefer a sophisticated and refined look.
Bold Blue Patterns: If you want to make a statement, our bold blue patterned frames are the way to go. They add a playful and lively touch to your overall appearance.
Modern Blue Metal Frames: For a sleek and contemporary look, our collection features blue metal frames that exude a sense of confidence and sophistication.
Blue Cat-Eye Frames: A popular choice among fashion-forward individuals, our cat-eye frames in blue offer a retro-inspired yet trendy appeal.
Blue and Clear Combination: For a subtle and understated look, our blue glasses with clear frames provide a minimalistic and versatile option.
Find Your Perfect Pair
With our wide selection of blue glasses, finding the perfect pair is easier than ever. We offer varying sizes, shapes, and materials to ensure that you find the ideal fit for your face shape and personal style. Our knowledgeable staff is always available to assist you in choosing the frame that best suits you.
At Baron Vision, we prioritize quality and provide blue glasses made from durable materials that are built to last. Our frames are carefully crafted to ensure both comfort and style, so you can enjoy wearing them for years to come.
Conclusion
When it comes to blue glasses, Baron Rick W Dr at SEE Eyewear offers a comprehensive collection that combines fashion and function. Our range of blue glasses provides excellent eye protection, improves sleep patterns, and adds a fashionable touch to your everyday look. Whatever your style preferences may be, we have the perfect pair waiting for you. Visit us today and discover the world of blue glasses at Baron Vision!