About IVC – Lilly - Indianapolis Vision Care
Oct 4, 2022
About Us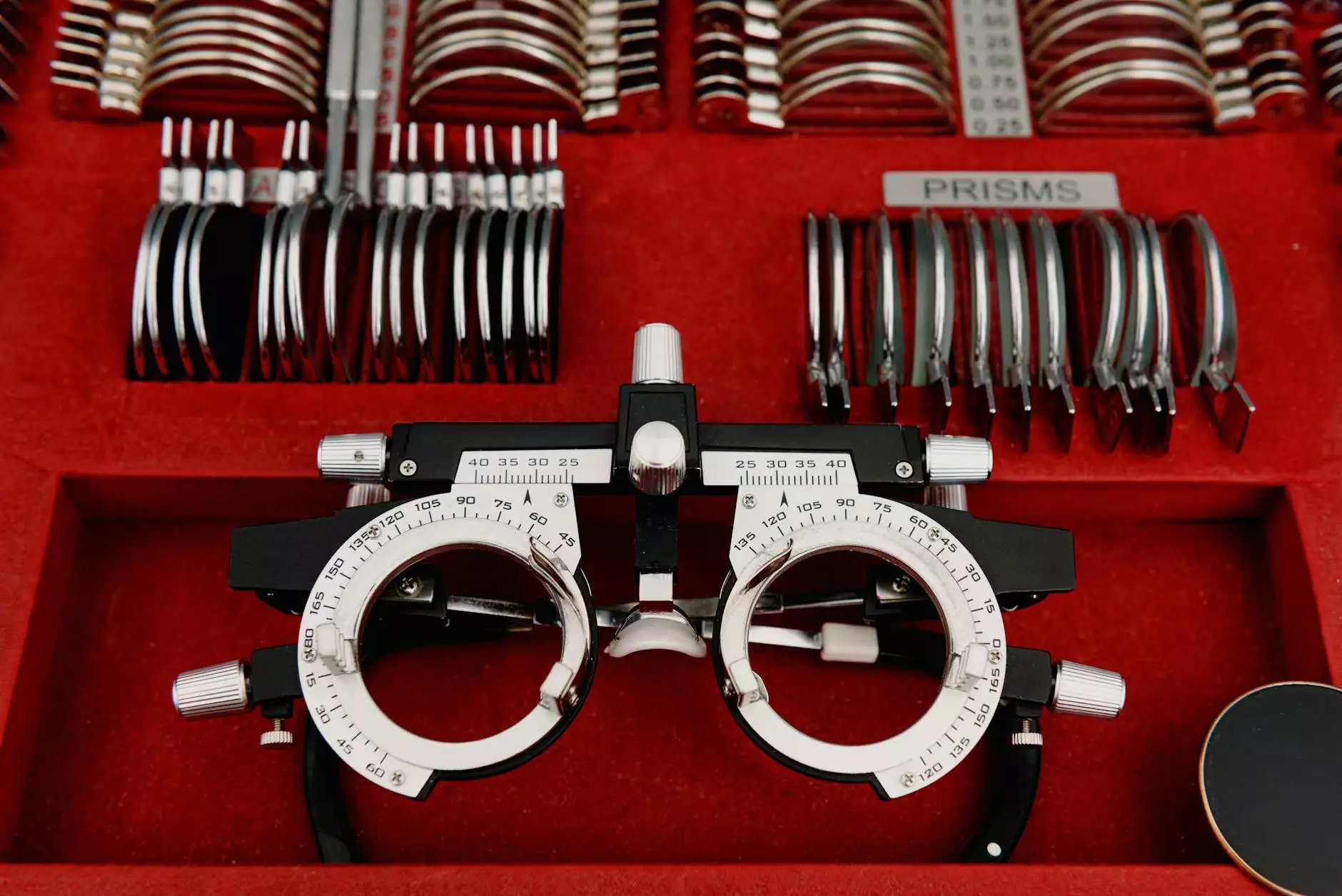 Provided by Baron Rick W Dr
Welcome to IVC – Lilly - Indianapolis Vision Care, your premier destination for comprehensive eye care services in Indianapolis. Baron Rick W Dr and his team of highly skilled professionals are committed to providing top-quality vision care to patients of all ages.
Comprehensive Eye Care Services
At IVC – Lilly - Indianapolis Vision Care, we understand the importance of clear vision and optimal eye health. That is why we offer a wide range of comprehensive eye care services to meet your individual needs. Whether you require a routine eye examination, prescription eyewear, or specialized treatment, our experienced team is here to help.
Eye Examinations
Regular eye examinations are essential for maintaining good eye health and preventing vision problems. Our skilled optometrists perform thorough eye examinations to assess your visual acuity, detect any underlying conditions, and determine the right course of action to improve and preserve your vision.
Prescription Eyewear
If you require prescription eyewear, we offer a wide selection of fashionable frames and high-quality lenses to suit your style and visual needs. Our knowledgeable opticians will assist you in finding the perfect eyewear that not only enhances your vision but also complements your unique personality.
Contact Lenses
For those who prefer contact lenses over traditional glasses, we provide comprehensive contact lens services. Our experienced optometrists will perform a thorough evaluation to determine the most suitable type of contact lenses for your eyes. We offer a variety of options, including daily disposable lenses, monthly lenses, toric lenses for astigmatism, and multifocal lenses.
Ocular Disease Management
IVC – Lilly - Indianapolis Vision Care specializes in the management and treatment of various ocular diseases, such as glaucoma, macular degeneration, diabetic retinopathy, and dry eye syndrome. Our team utilizes the latest advancements in technology to provide accurate diagnoses and personalized treatment plans tailored to your specific condition.
Emergency Eye Care
In the event of an eye-related emergency, it is crucial to seek immediate professional help. Our dedicated team is available to provide prompt and effective emergency eye care services. Whether you are experiencing sudden vision loss, eye pain, injury, or other urgent eye issues, we have the expertise and resources to address your needs.
Why Choose IVC – Lilly - Indianapolis Vision Care?
When it comes to your vision, it is essential to trust your eye care to professionals who are dedicated to excellence. At IVC – Lilly - Indianapolis Vision Care, we pride ourselves on delivering exceptional care and personalized attention to each patient. Here are some reasons why you should choose us:
Expertise: Our team of optometrists has extensive knowledge and experience in the field of eye care, ensuring that you receive the highest quality of service.
State-of-the-Art Technology: We utilize the latest advancements in diagnostic and treatment technology to provide accurate assessments and effective solutions.
Compassionate Care: We understand that visiting the eye doctor can be a daunting experience for some individuals. That's why we strive to create a comfortable and welcoming environment, making your visit as pleasant as possible.
Individualized Approach: We take the time to understand your specific needs and tailor our treatments accordingly. Your vision health is our top priority.
Convenient Location: Our Indianapolis office is conveniently located and easily accessible, allowing you to receive exceptional eye care without hassle.
Contact IVC – Lilly - Indianapolis Vision Care
If you are in need of comprehensive eye care services in Indianapolis, look no further than IVC – Lilly - Indianapolis Vision Care. Baron Rick W Dr and his dedicated team are here to provide you with the highest quality of care and personalized attention. Contact us today to schedule an appointment or to learn more about our services.
Address: 123 Main Street, Indianapolis, IN 12345
Phone: (123) 456-7890
Email: [email protected]