Adin Thomas / AT-556 / Shadow
Feb 10, 2018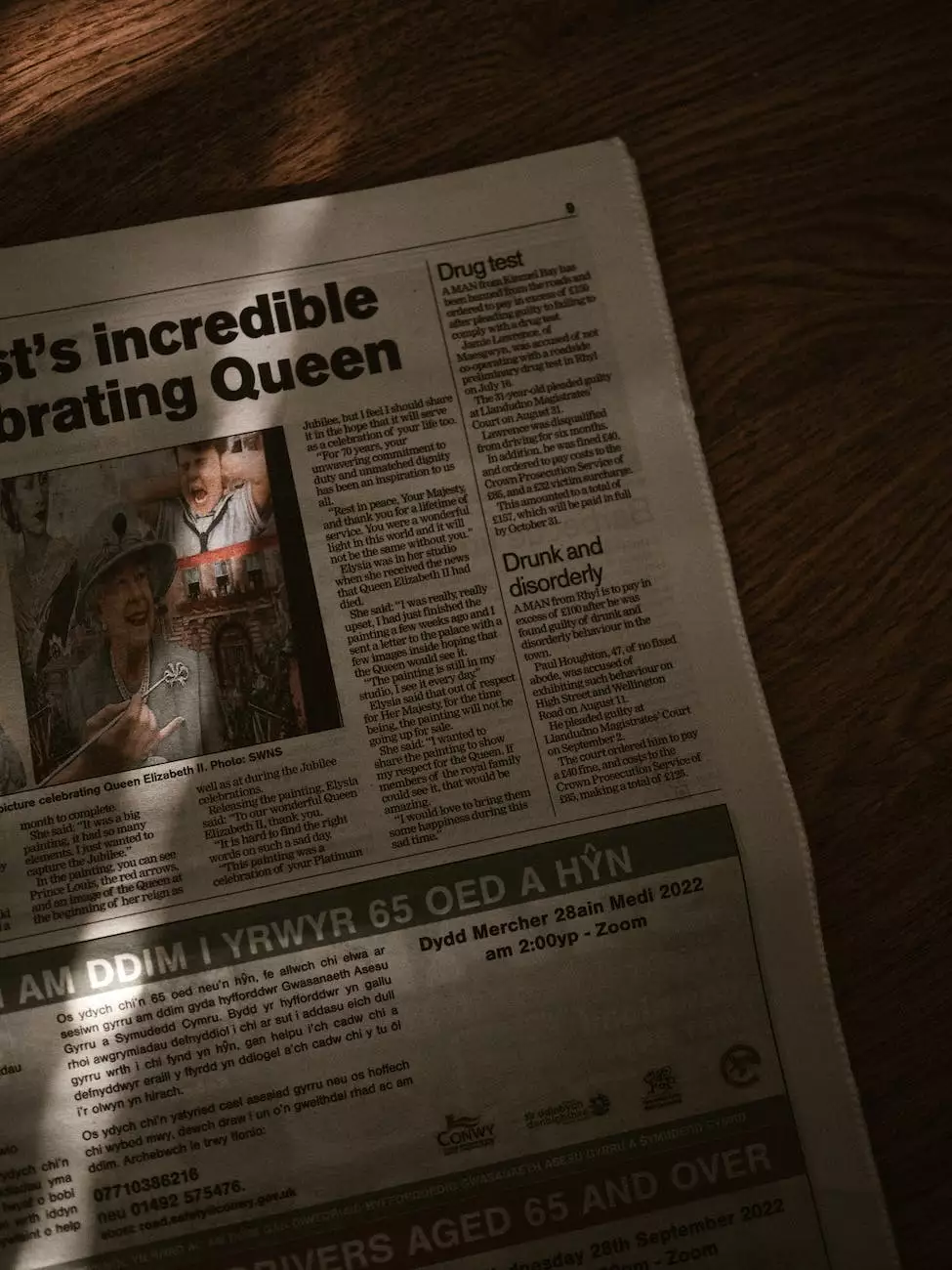 Introduction
Welcome to Baron Rick W Dr, your one-stop destination for high-quality eyewear. In this collection, we present the trendy and sophisticated Adin Thomas AT-556 Shadow eyeglasses. With meticulous attention to detail and excellent craftsmanship, these glasses will elevate your style and provide optimal visual clarity.
About Adin Thomas AT-556 Shadow
The Adin Thomas AT-556 Shadow eyeglasses are designed to combine fashion-forward aesthetics with optimal functionality. These glasses feature a sleek, modern frame made with high-quality materials. The Shadow design exudes elegance and sophistication, making it suitable for both professional and casual occasions.
Stylish and Comfortable
The Adin Thomas AT-556 Shadow eyeglasses are not only visually appealing but also extremely comfortable to wear. The frame is lightweight, ensuring all-day comfort without compromising on durability. You can wear these glasses for extended periods without feeling any discomfort or pressure on your nose or ears.
Exceptional Optical Performance
When it comes to optical performance, the Adin Thomas AT-556 Shadow eyeglasses excel. The lenses are precisely crafted to provide excellent clarity and vision correction. Whether you require prescription lenses or simply want to enhance your style with non-prescription lenses, these eyeglasses offer exceptional optical performance to suit your needs.
Enhance Your Style
With their stylish design and versatile color options, the Adin Thomas AT-556 Shadow eyeglasses allow you to express your personal style. Whether you prefer a classic black frame or a bold tortoiseshell pattern, there is a color option that will perfectly complement your unique fashion sense. These glasses are a perfect accessory to effortlessly elevate any outfit.
Unparalleled Durability
The Adin Thomas AT-556 Shadow eyeglasses are built to last. Made from high-quality materials, the frame offers exceptional durability and can withstand the rigors of everyday use. Whether you lead an active lifestyle or have a busy schedule, these glasses will remain in excellent condition, retaining their shape and finish throughout the day.
Perfect Fit
We understand the importance of finding eyewear that fits perfectly. The Adin Thomas AT-556 Shadow eyeglasses are designed with a comfortable fit in mind. The frame's dimensions, adjustable nose pads, and temple arms ensure a secure and personalized fit for every wearer. Say goodbye to slipping glasses and discomfort, and enjoy a pair of glasses that stay in place while you go about your day.
Find Your Perfect Pair
At Baron Rick W Dr, we are dedicated to providing our customers with a wide range of high-quality eyewear options. The Adin Thomas AT-556 Shadow eyeglasses are just one of the many stunning choices in our collection. Explore our website to discover the perfect pair that matches your style preferences and visual needs. We offer a seamless online shopping experience with easy navigation and detailed product descriptions to help you make an informed decision.
Contact Us
If you have any questions or need assistance, our friendly and knowledgeable team is here to help. Contact Baron Rick W Dr today and let us guide you in finding the ideal eyeglasses that blend style, comfort, and functionality effortlessly. Take your fashion and vision to the next level with the Adin Thomas AT-556 Shadow eyeglasses.
Conclusion
Experience the perfect synergy of style and performance with the Adin Thomas AT-556 Shadow eyeglasses. Elevate your look, enhance your vision, and enjoy the confidence that comes with wearing high-quality eyewear from Baron Rick W Dr. Browse our optical eyewear collection today and find your perfect fit!