Our Staff - Family Vision Care
Nov 1, 2022
About Us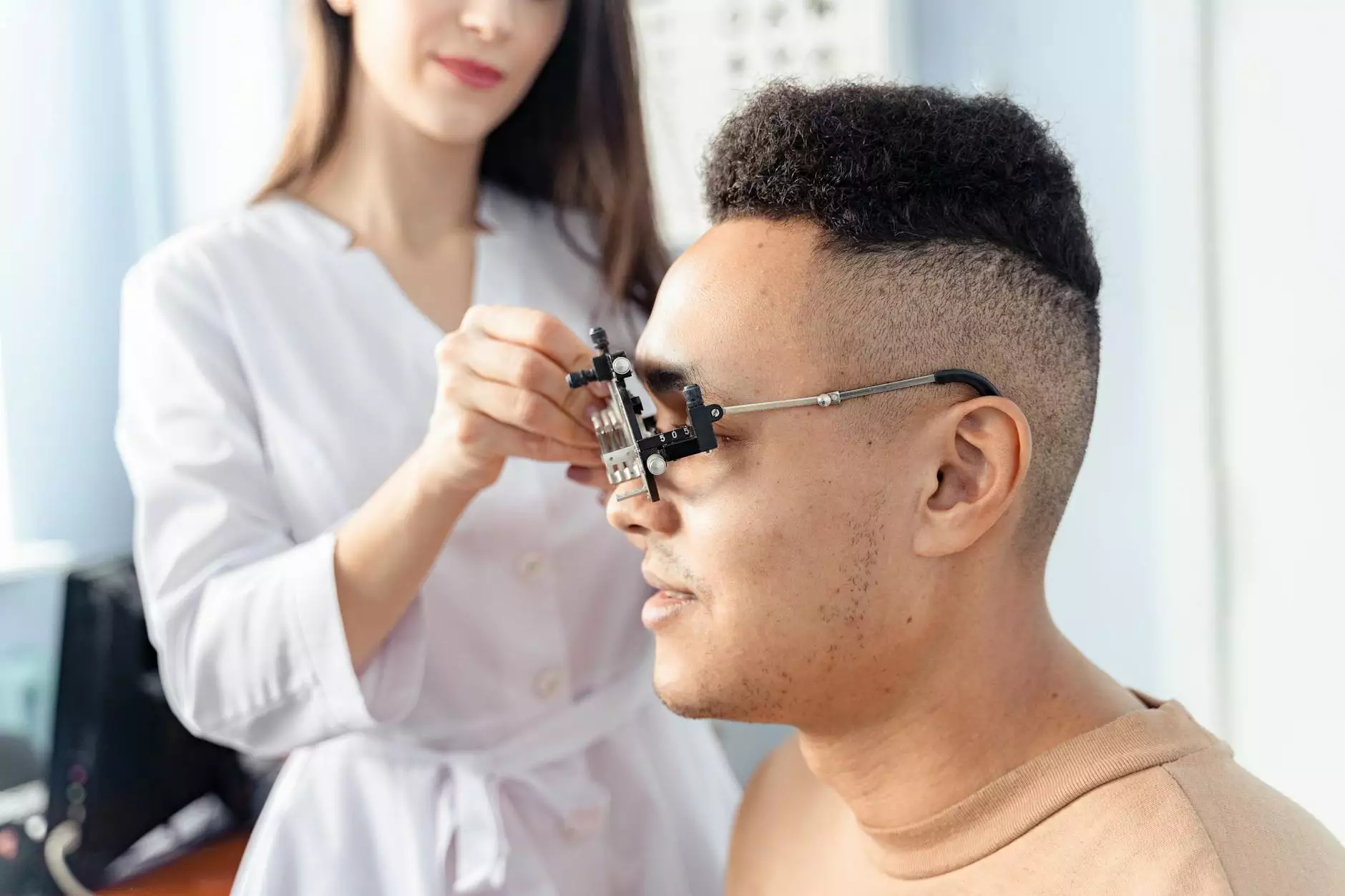 Welcome to Baron Rick W Dr - Family Vision Care, where we have assembled a team of highly skilled professionals who are committed to delivering top-quality eye care services to our valued patients. Our dedicated staff members strive to provide personalized and comprehensive care, ensuring your eye health is our top priority.
Meet Our Expert Eye Care Team
At Baron Rick W Dr - Family Vision Care, we pride ourselves on having a team of experts who are passionate about eye care and are continuously expanding their knowledge and skills in the field. Each member of our staff plays a vital role in ensuring you receive the best possible care.
Dr. Baron Rick W - Optometrist
Dr. Baron Rick W is a highly experienced and well-respected optometrist with over 20 years of experience in the field. He obtained his Doctor of Optometry degree from a prestigious optometry school and has been providing exceptional eye care services ever since. Dr. Baron is known for his expertise in diagnosing and treating various eye conditions and is committed to staying up-to-date with the latest advancements in eye care technology.
Dr. Emily Johnson - Optometrist
Dr. Emily Johnson is a dedicated and compassionate optometrist who takes pride in delivering personalized eye care services to patients of all ages. She earned her Doctor of Optometry degree with honors and holds extensive experience in performing comprehensive eye exams, fitting contact lenses, and managing ocular diseases. Dr. Johnson is highly skilled in detecting and diagnosing various vision problems, ensuring optimal eye health for her patients.
Optical Staff
Our friendly and knowledgeable optical staff play a crucial role in assisting our patients with finding the perfect eyewear. From helping you choose the right frames to ensuring a precise fit, our optical staff is committed to delivering an exceptional experience. They stay updated with the latest trends in eyewear and are skilled in guiding you towards the most suitable options based on your unique preferences and lifestyle.
Support Staff
Our support staff members are the backbone of our clinic, ensuring smooth operations and exceptional patient care. They are responsible for handling appointments, coordinating insurance processes, and providing a warm and welcoming environment for our patients. They work closely with our eye care team to meet all your needs and make your visit to Baron Rick W Dr - Family Vision Care a pleasant one.
Our Commitment to Exceptional Eye Care
At Baron Rick W Dr - Family Vision Care, our staff shares a common goal: to provide exceptional eye care services that go beyond expectations. We prioritize your vision health and strive to create a comfortable and welcoming environment where you can feel confident in the care you receive.
Our team stays updated with the latest advancements in the field of optometry, ensuring you have access to cutting-edge technologies and treatments. Whether you need a routine eye exam, assistance with choosing the perfect eyewear, or treatment for a specific eye condition, our staff is here to address your needs with the utmost professionalism and expertise.
Visit Our Clinic Today
Experience the difference of quality eye care with our exceptional team at Baron Rick W Dr - Family Vision Care. We are dedicated to helping you achieve and maintain optimal vision health, and our staff is here to provide the personalized care you deserve. Schedule an appointment with us today and take the first step towards clearer, healthier vision.