SEE 5829 - SEE Eyewear
Jun 14, 2021
About Us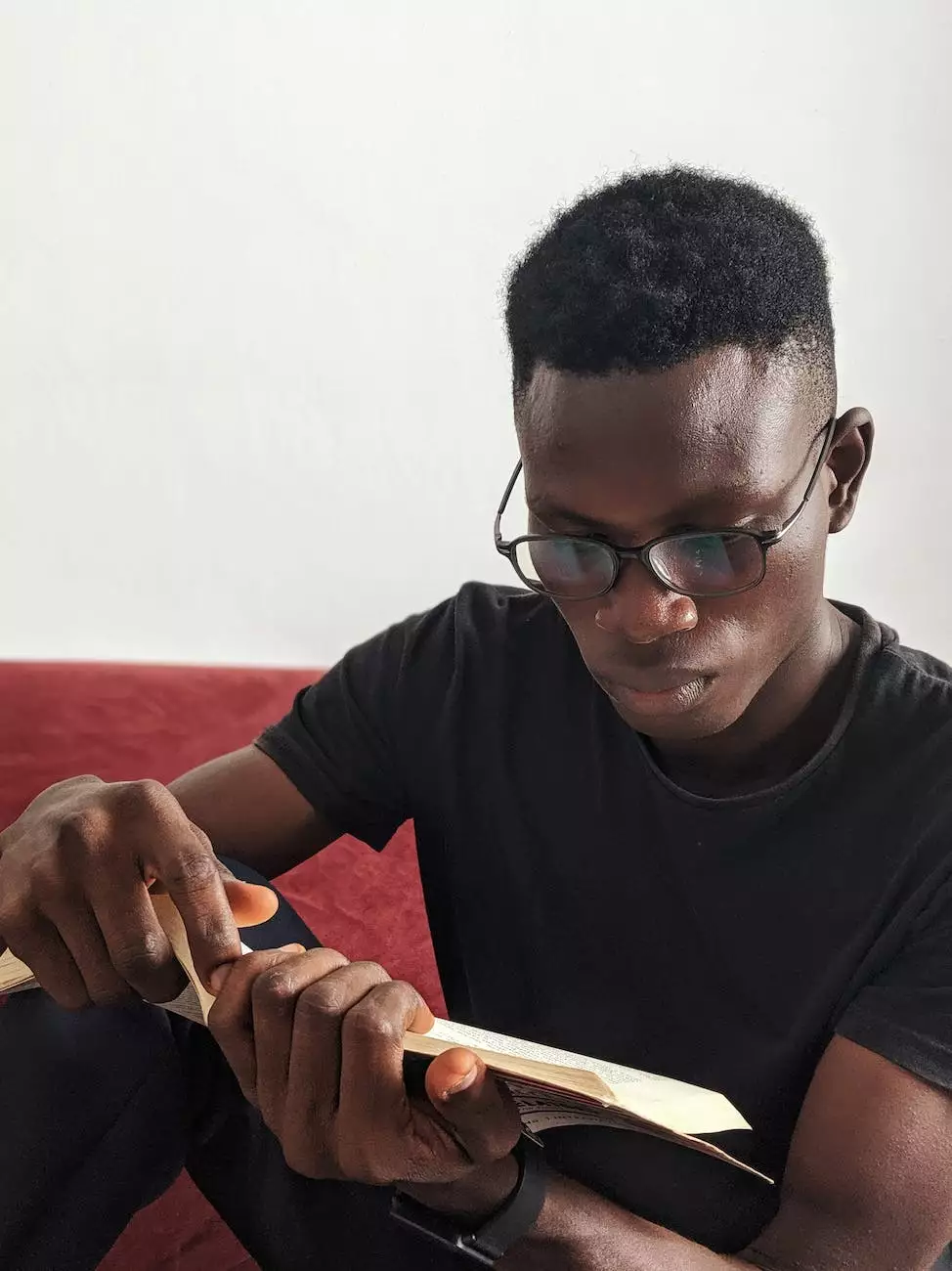 Introduction
Welcome to the world of SEE Eyewear, where fashion meets functionality. At Baron Rick W Dr, we take pride in offering the latest eyewear collection, including the popular SEE 5829 series. With our commitment to providing superior eye care and stylish eyewear solutions, we aim to enhance your vision and elevate your fashion sense.
Why Choose SEE 5829 Eyewear?
SEE 5829 eyewear is designed with precision and attention to detail. Crafted with the finest materials and impeccable craftsmanship, these glasses offer both comfort and style. Whether you're looking for prescription glasses or trendy sunglasses, SEE 5829 has got you covered.
Wide Range of Styles
SEE 5829 eyewear collection features a wide range of styles to suit every individual's taste. From sophisticated and professional to bold and avant-garde, our collection has something for everyone. Choose from a variety of frame shapes, colors, and designs to express your unique personality.
Uncompromising Quality
Baron Rick W Dr believes in delivering exceptional quality to our customers. When it comes to SEE 5829 eyewear, we ensure that each pair is crafted with the utmost care and precision. Our commitment to quality means you can trust SEE Eyewear to provide eyewear that will stand the test of time.
Comfortable Fit
We understand that comfort is paramount when it comes to eyewear. SEE 5829 frames are designed with a perfect balance of form and function, offering a comfortable fit that allows you to wear them all day long without any discomfort. Say goodbye to glasses that pinch or slide down your nose.
Prescription and Sunglass Options
Whether you require prescription glasses or stylish sunglasses, SEE 5829 has the perfect options for you. Our expert opticians will ensure that your prescription lenses are customized to your specific needs, providing optimal vision correction. If you're looking for trendy sunglasses to protect your eyes from harmful UV rays, our collection won't disappoint.
Trendy and Fashion-Forward
With SEE 5829 eyewear, you don't have to compromise on style. Our frames are carefully curated to keep you at the forefront of fashion trends. Whether you prefer timeless classics or cutting-edge designs, our eyewear will make a statement wherever you go. Step out with confidence, knowing that your eyewear reflects your unique sense of style.
Expert Guidance
At Baron Rick W Dr, we prioritize your satisfaction. Our knowledgeable staff is always ready to help you find the perfect pair of SEE 5829 glasses that suit your needs and preferences. Our team of experienced opticians will guide you through the selection process, ensuring that you leave our store feeling confident and delighted with your choice.
Visit Baron Rick W Dr Today
Experience the world of SEE 5829 eyewear by visiting Baron Rick W Dr. Our dedicated team is committed to providing you with exceptional service and eyewear solutions that go beyond your expectations. Take the first step towards enhancing your vision and upgrading your style. Explore our SEE 5829 collection today!