SEE 6630 Sexy Specs | Prescription Glasses - SEE Eyewear
Mar 24, 2023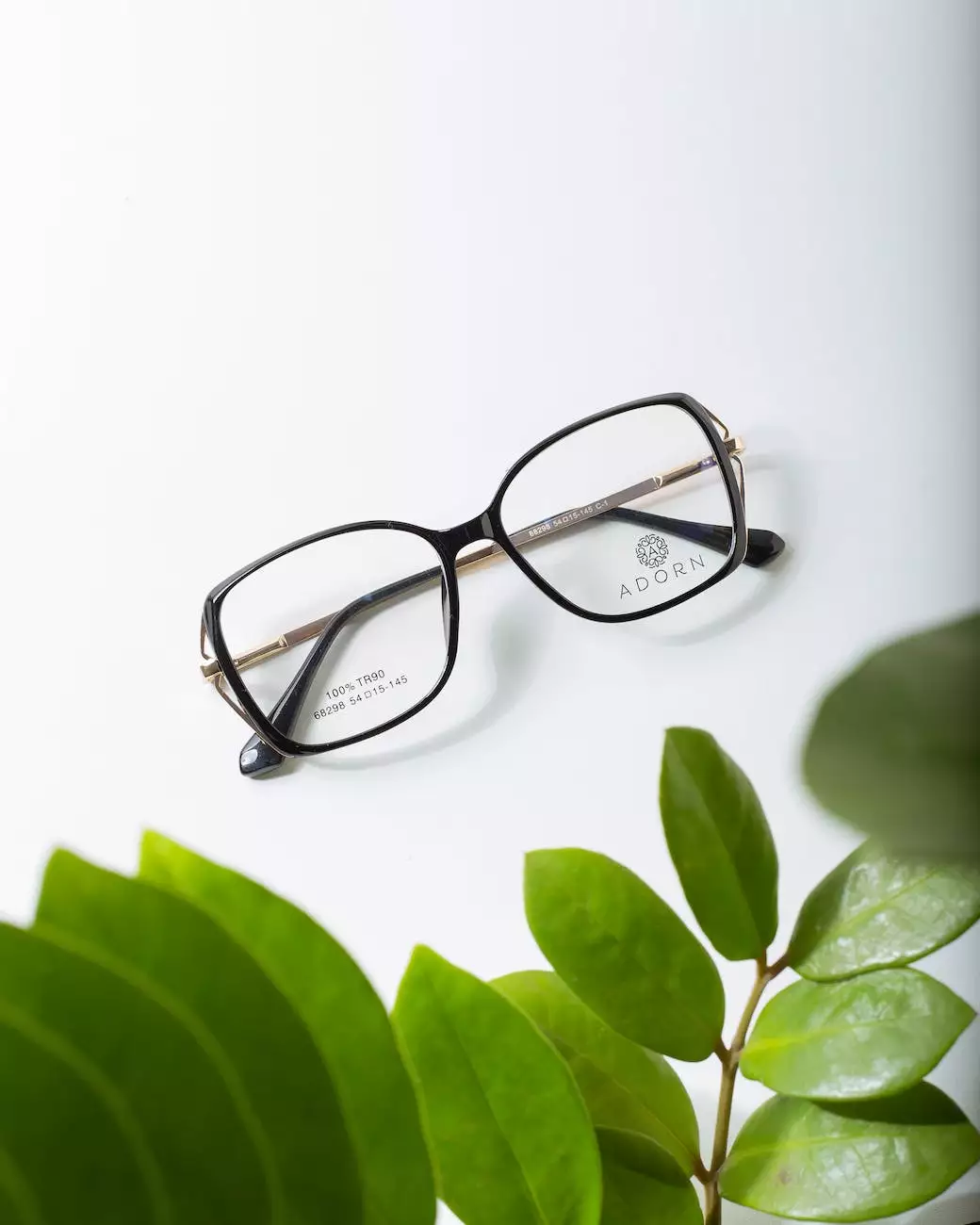 Introduction
Welcome to Baron Rick W Dr! We are excited to present to you our exclusive collection of SEE 6630 Sexy Specs, a stunning range of prescription glasses designed to bring style and clarity to your vision. With our commitment to providing the highest quality eyewear, we are confident that you will find the perfect pair of glasses that not only correct your vision but also reflect your unique personality.
Stylish Prescription Glasses for Enhanced Vision
At Baron Rick W Dr, we understand the importance of clear vision in every aspect of your life. Our SEE 6630 Sexy Specs collection is thoughtfully crafted to deliver exceptional visual clarity while also being fashion-forward. Whether you need glasses for nearsightedness, farsightedness, or astigmatism, our prescription glasses offer a wide range of lens options that cater to your specific needs.
Unparalleled Design and Quality
SEE 6630 Sexy Specs combine the latest trends with timeless designs to create eyewear that is both fashionable and functional. Our team of expert designers meticulously crafts each frame with precision and attention to detail, ensuring the utmost comfort and durability. The materials used are of the highest quality, providing a luxurious feel and long-lasting wear.
Personalized Fit and Style
We believe that glasses should not only improve your vision but also enhance your personal style. That's why the SEE 6630 Sexy Specs collection offers a wide range of frame shapes, colors, and sizes to suit every face shape and individual preference. Whether you prefer bold and vibrant frames or subtle and understated designs, we have the perfect pair of glasses to express your unique sense of style.
Exceptional Customer Service
At Baron Rick W Dr, we prioritize the satisfaction of our customers. Our dedicated team of eyewear experts is always ready to assist you in finding the perfect pair of SEE 6630 Sexy Specs that matches your prescription, lifestyle, and fashion preferences. We provide personalized consultations to ensure that you make an informed decision tailored to your individual needs.
Convenience and Accessibility
Shopping for prescription glasses has never been easier. With Baron Rick W Dr, you can browse our SEE 6630 Sexy Specs collection online from the comfort of your home. Our user-friendly website allows you to easily explore our range of eyewear, view detailed product information, and make secure purchases. We also offer convenient and reliable shipping options, ensuring that your new glasses are delivered safely to your doorstep.
Experience the SEE 6630 Sexy Specs Collection Today
Ready to upgrade your eyewear game? Discover the SEE 6630 Sexy Specs collection at Baron Rick W Dr and experience the perfect fusion of style and vision. With our commitment to excellence, we guarantee that you will receive eyewear that not only meets but exceeds your expectations. Browse our collection now and find the perfect pair of prescription glasses that are as unique as you!
Contact Us
If you have any questions or need further assistance, please don't hesitate to get in touch with our friendly customer service team. We are here to help you make the best choice for your eyewear needs. Contact Baron Rick W Dr today and embark on your journey to superior vision and style!