SEE 6011 Sexy Specs™ | Prescription Glasses - SEE Eyewear
May 10, 2018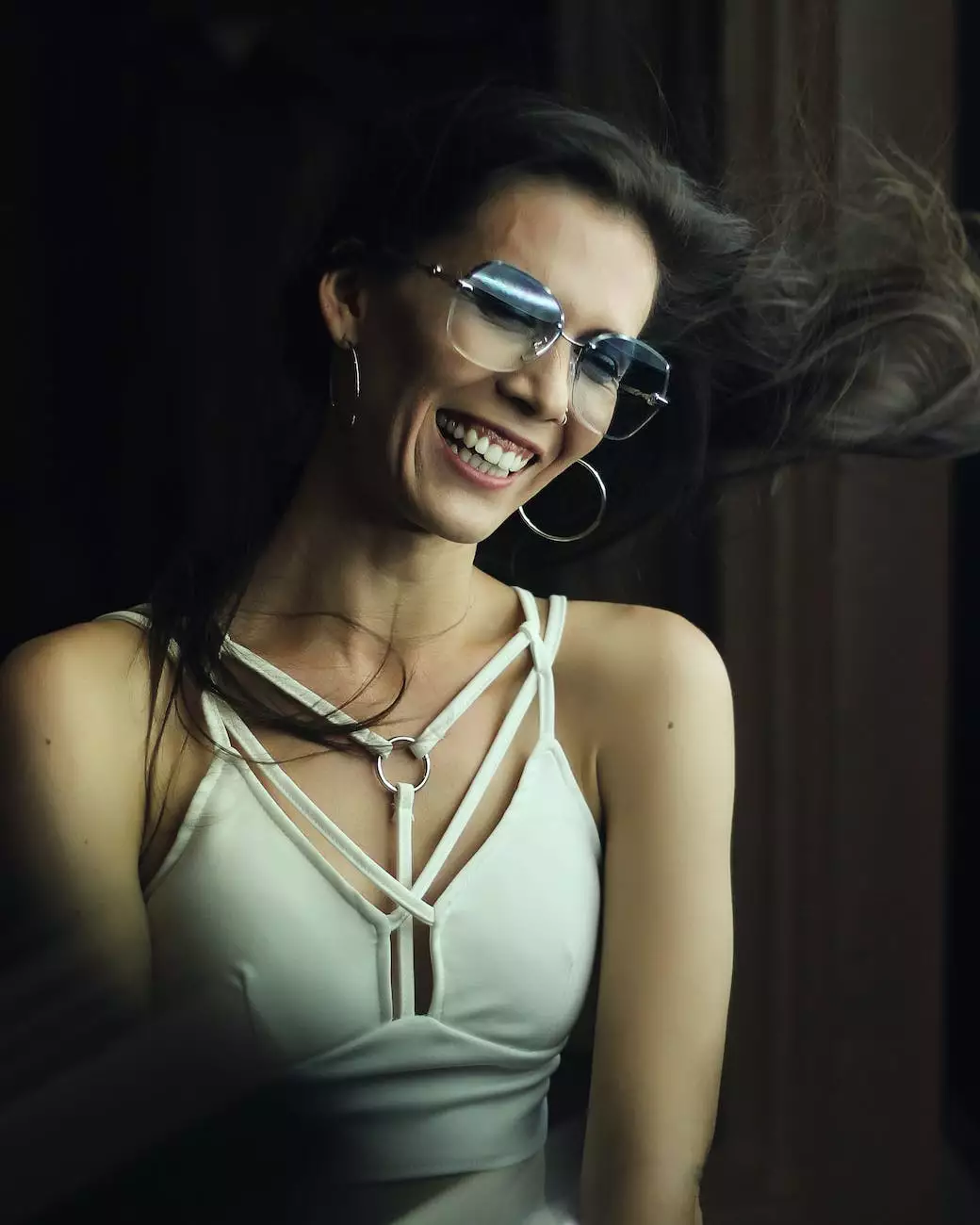 Enhance Your Vision and Style with SEE 6011 Sexy Specs™
Welcome to Baron Rick W Dr, your trusted provider of high-quality prescription glasses and eyewear. We are excited to introduce our exclusive collection of SEE 6011 Sexy Specs™ - a perfect blend of functionality and style. Whether you are looking for clarity in your vision or wanting to express your unique personality through fashion-forward eyewear, our SEE 6011 Sexy Specs™ have got you covered.
Stylish Eyewear for Everyone
We believe that eyewear should not only enhance your vision but also reflect your personal style. With SEE 6011 Sexy Specs™, we offer a diverse range of designs and colors to cater to every individual's taste and needs. Whether you prefer a classic and timeless look, a contemporary and sleek design, or a bold and vibrant statement piece, our collection has something for everyone.
Premium Quality Prescription Glasses
At Baron Rick W Dr, we understand the importance of clear vision and utmost comfort. That's why our SEE 6011 Sexy Specs™ are crafted with precision and attention to detail. Each pair of glasses is made with high-quality materials, ensuring durability and longevity. Our lenses are designed to provide optimal vision correction, letting you see the world with crystal-clear clarity.
Unparalleled Customer Experience
When you choose Baron Rick W Dr, you not only get top-notch products but also exceptional customer service. Our team of experienced professionals is dedicated to assisting you throughout your eyewear buying journey. We provide personalized recommendations, helping you find the perfect SEE 6011 Sexy Specs™ that align with your unique prescription and style preferences.
Why Choose SEE 6011 Sexy Specs™?
1. Fashionable Designs
SEE 6011 Sexy Specs™ are designed by industry-leading fashion experts, incorporating the latest trends and styles. Our collection showcases frames that exude elegance, confidence, and sophistication, allowing you to make a bold fashion statement wherever you go.
2. Unmatched Comfort
We prioritize your comfort and ensure that our SEE 6011 Sexy Specs™ provide a snug and secure fit. The lightweight materials used in our frames and the ergonomic design guarantee all-day comfort, eliminating any discomfort or pressure on your face.
3. Versatile Options
Whether you require single-vision, bifocal, or progressive lenses, our SEE 6011 Sexy Specs™ can be customized to meet your specific vision needs. Our comprehensive range of lens options ensures that you receive the perfect eyewear solution, tailored to provide optimal vision correction.
4. Exceptional Durability
Investing in eyewear is an investment in your vision, and we understand the importance of durability. Our SEE 6011 Sexy Specs™ are built to last, utilizing high-quality materials and expert craftsmanship. You can trust that your glasses will withstand daily wear and tear, maintaining their impeccable condition for years to come.
5. Affordable Luxury
Baron Rick W Dr believes that everyone should have access to high-quality prescription glasses without breaking the bank. Our SEE 6011 Sexy Specs™ offer affordable luxury, providing you with exceptional eyewear at competitive prices.
Shop SEE 6011 Sexy Specs™ Today
Experience the perfect blend of style, comfort, and functionality with SEE 6011 Sexy Specs™. Visit Baron Rick W Dr's website to explore our extensive collection of prescription glasses and find your ideal pair. Enhance your vision and showcase your unique style with SEE 6011 Sexy Specs™ - your go-to eyewear for a fashionable statement.