SEE 6634 | Prescription Glasses
May 4, 2021
About Us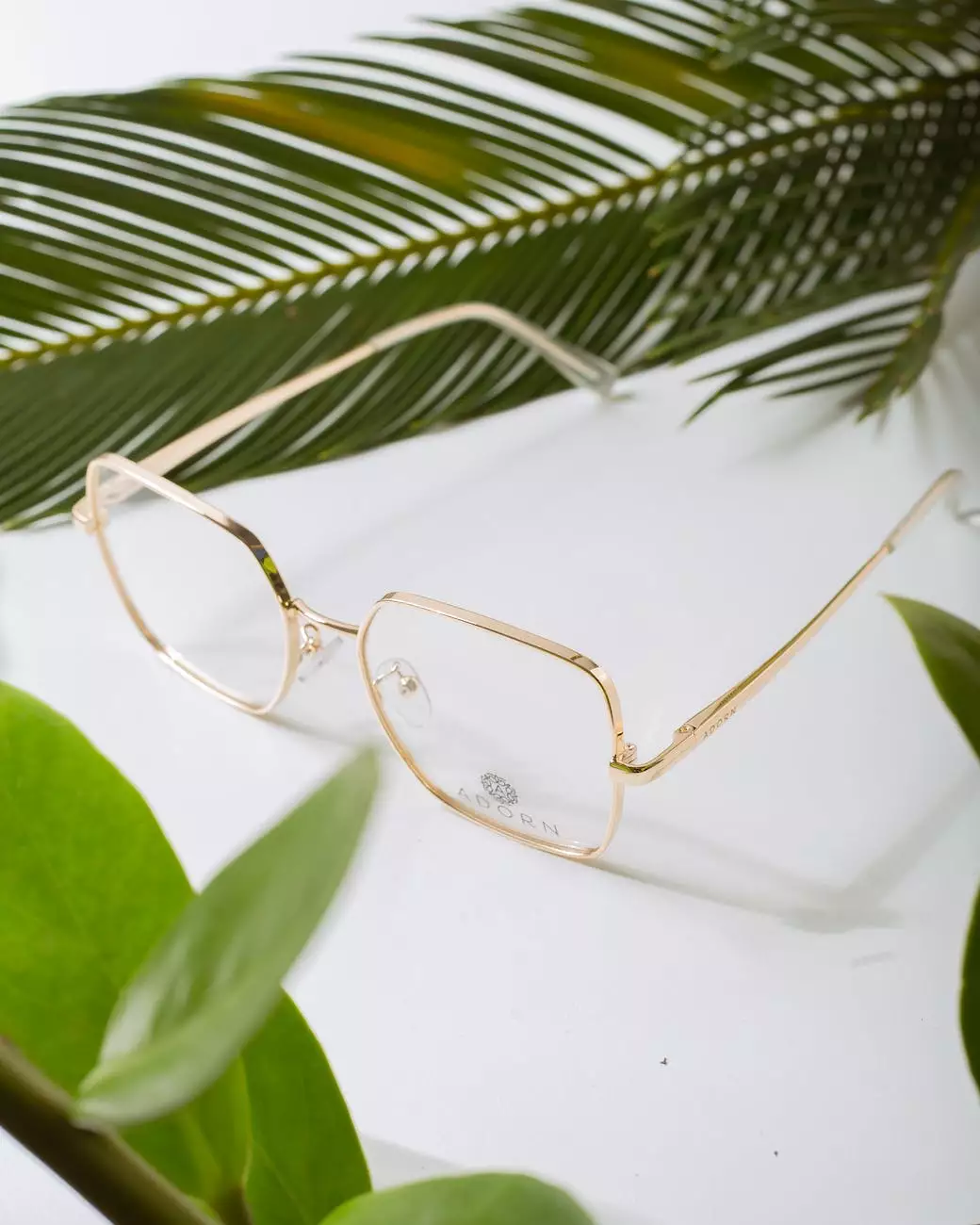 Welcome to Baron Rick W Dr, your trusted destination for high-quality prescription glasses. We are proud to offer the SEE 6634 collection from SEE Eyewear, a leading brand in the eyewear industry. With our extensive selection, exceptional customer service, and competitive prices, we aim to provide the best eyewear experience for our valued customers.
Unparalleled Style and Quality
SEE Eyewear's SEE 6634 prescription glasses combine contemporary designs with superior craftsmanship. Each pair is meticulously crafted with premium materials to ensure durability and comfort. Whether you're looking for a classic, timeless frame or a bold, fashion-forward style, the SEE 6634 collection has something for everyone.
Endless Options
At Baron Rick W Dr, we understand that finding the perfect eyewear is a personal and unique experience. That's why we offer a wide range of options in the SEE 6634 collection to cater to different preferences and needs. From sleek metal frames to trendy acetate frames, you'll find a diverse selection that allows you to express your individual style.
Additionally, the SEE 6634 collection offers various color choices, lens options, and frame sizes to ensure the perfect fit and visual clarity for every wearer. Our knowledgeable team is dedicated to assisting you in finding the ideal pair of prescription glasses that not only enhances your vision but also complements your facial features.
Affordability without Compromising Quality
At Baron Rick W Dr, we believe that everyone should have access to stylish and affordable prescription glasses. That's why we offer the SEE 6634 collection at competitive prices, making it easier for you to find your perfect pair without breaking the bank. Rest assured, even with our affordable pricing, we never compromise on the quality and durability of the eyewear we provide.
The Baron Rick W Dr Experience
When you choose Baron Rick W Dr, you're not just purchasing prescription glasses. You're investing in an exceptional eyewear experience. Our team of skilled professionals is dedicated to ensuring your satisfaction from the moment you step into our store or browse our online catalog.
We offer personalized consultations and fittings, taking into account your unique lifestyle, face shape, and prescription requirements. Our goal is to make you feel confident and comfortable in your new SEE 6634 glasses while ensuring optimal vision correction.
Shop with Confidence
Baron Rick W Dr is committed to providing a seamless and secure shopping experience for our customers. Our website offers easy navigation, detailed product descriptions, and clear images to help you make an informed decision when selecting your SEE 6634 prescription glasses.
We also offer flexible shipping options and a hassle-free return policy to ensure your complete satisfaction. Our dedicated customer support team is available to assist you with any inquiries or concerns you may have along the way.
Discover Your Perfect Pair Today
Don't compromise on style, quality, or affordability when it comes to your prescription glasses. Explore the SEE 6634 collection at Baron Rick W Dr and find the perfect pair that reflects your unique personality and meets your visual needs. Experience the difference of superior eyewear today!